Bike to Work Day is a city wide holiday. Seriously. Our city goes crazy for biking, bettering the environment, and apparently, throwing a party. If you haven't yet, dust off those helmets, pump up the tires, and mark down your route! Here are some Bike to Work Day hot-spots to hit!
The Stations: Did you know that throughout the day there will be stations for food and drink sprinkled among the city? The official Bike to Work Day site has a list of all places you can grab a quick bite or cool off with a bit of water. When deciding on your ideal path for riding to work, check out this list first: stations.
If it just so happens that your bike will be wheeling through the heart of the city, take a breather in the morning at Major Taylor's Northeast Breakfast Station. Not only will there be great grub, they're giving away prizes and performing bike maintenance on site (thanks, Bikes Together!). Stop by for a chance to win a free room stay at Doubletree Denver, a free tune-up from Chocolate Spokes, or a custom MTCCD jersey.
Group Rides: Feeling a little leery about taking on the trek solo? Hop online, find your 'hood, and partner up with a team of folks also riding to work. If you can't find a starting and ending point that correlates with your commute, coordinate a group of coworkers and build your own squad. You might just inspire someone new to get involved in BTWD!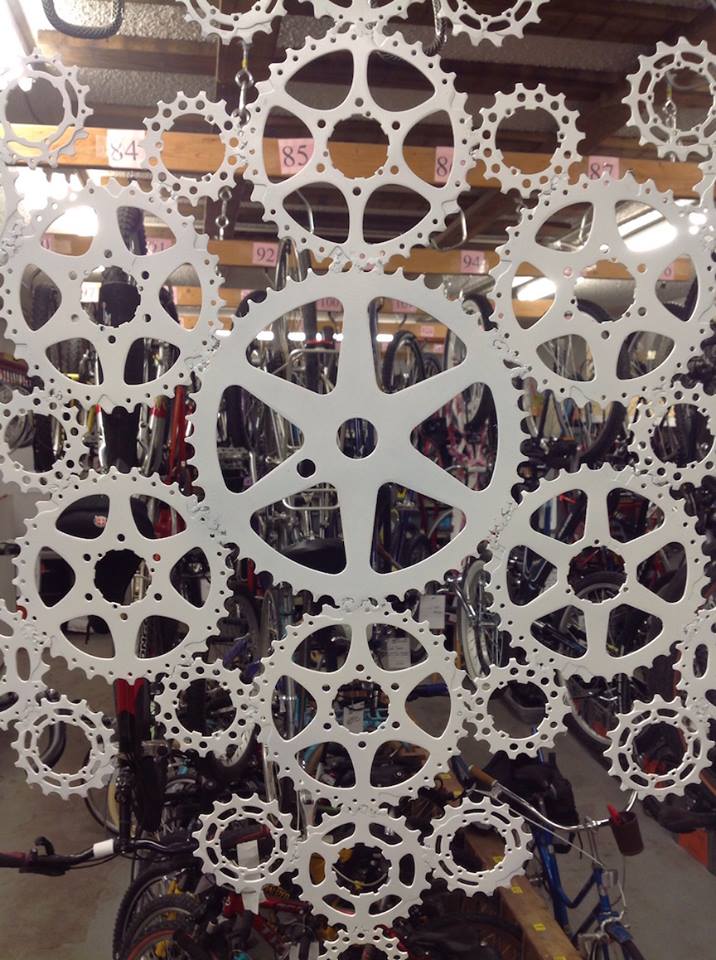 Bike To Work Day Ride Home Party with Bikes Together: Like I said, Denver loves a party. Help the bike-centric nonprofit, Bikes Together, celebrate their new digs by swinging by on your ride home from work. They'll be serving up slices from Pizza Pedal'r, jamming to tunes by Youth on Record, and of course giving bike inspections and quick fixes. Their second location is based at 1060 Osage Street. Stop by to learn more about how you can help create an even radder bike culture in Denver while celebrating another successful BTWD!