Mountain Livin' was one of the very first craft brews I ever legally purchased. As a twenty-one-year-old placing my roots in the Mile High City, I decided that sooner rather than later would be the optimum time to "hop" on the specialty sud train (pun intended). I remember sitting at Wash Park and cracking open the first can from the six pack I had selected (based on its label art). It was easy to drink while still packing tons of flavor. For whatever reason, this memory is engraved in my brain. From there I was hooked. Crazy Mountain Brewery and I had a very special connection. They were my first.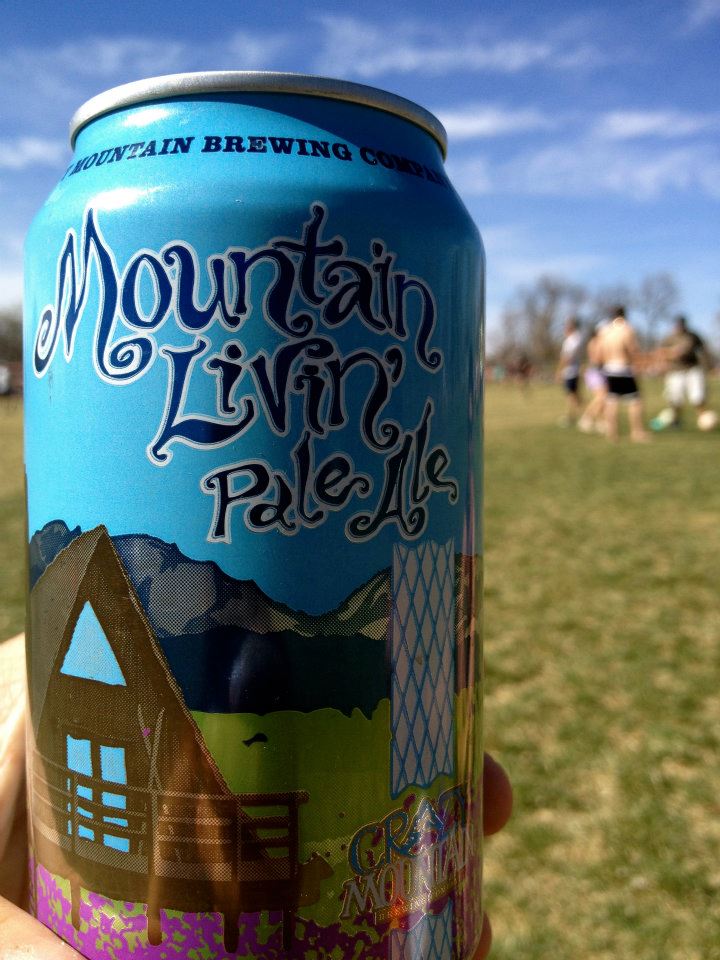 Which probably explains why I was thrilled to attend the soft opening of Crazy Mountain Brewery's Denver location. Call me sentimental, but I truly believe all things come full circle. We experienced another first together – their brand new home.
When you immediately walk into the brewery you will be stunned with the aroma that fills the air; it's a carnivore's heaven. Crazy Mountain serves chef-inspired barbeque that is as drool-worthy as their beer. This is a unique departure from the food truck craze surrounding so many other breweries. This, and the fact that Crazy Mountain houses ample TVs. What's better than brew, barbeque and watching the big game? This will become a local's paradise.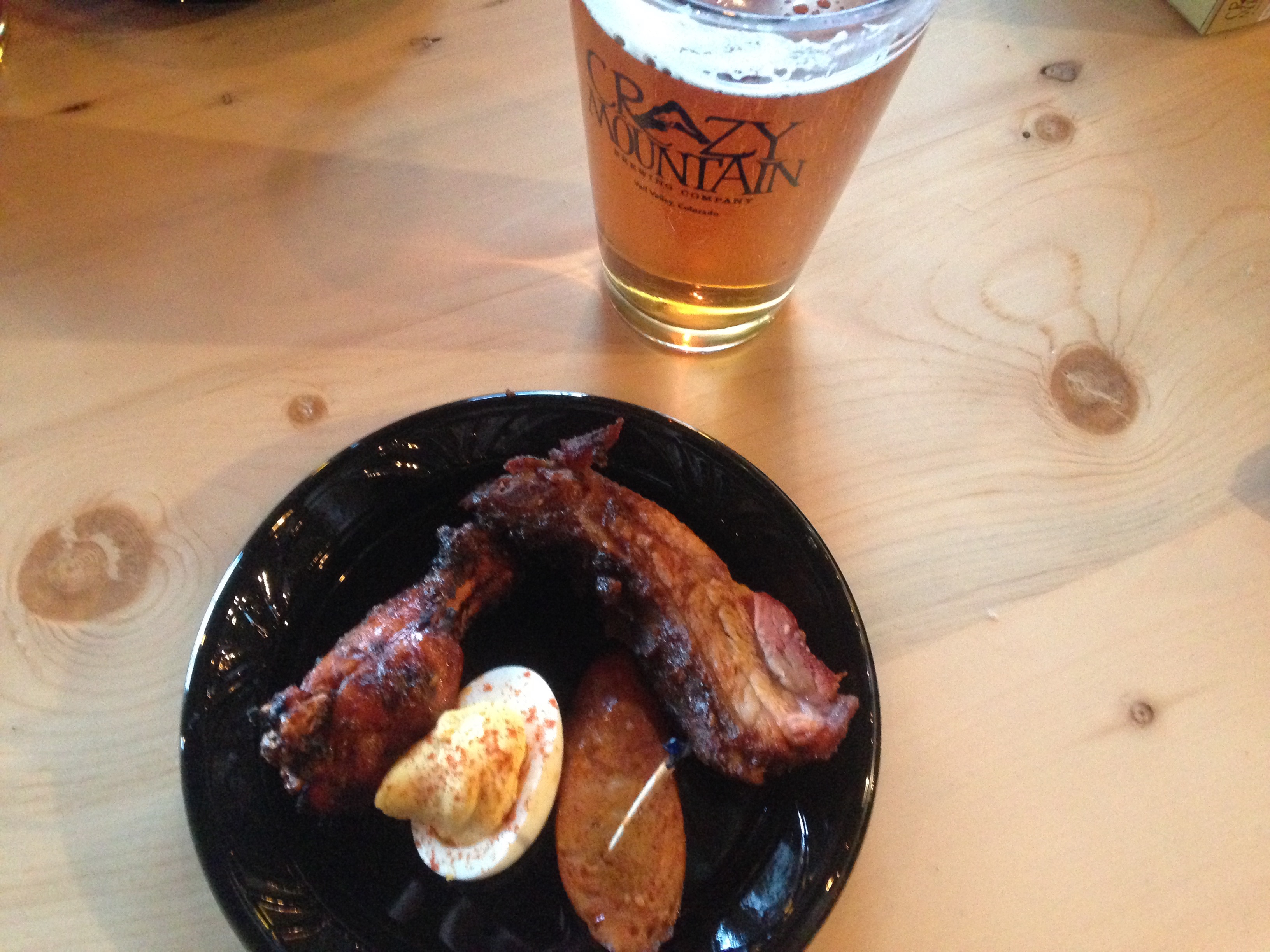 Our tasting highlights (aside from the food!) included Snowcat Coffee Stout (a seasonal option that is worth snagging before the weather heats up), Lava Lake Wit (which has an awesome story behind its name and the perfect hint of orange) and of course, Mountain Livin' Pale Ale.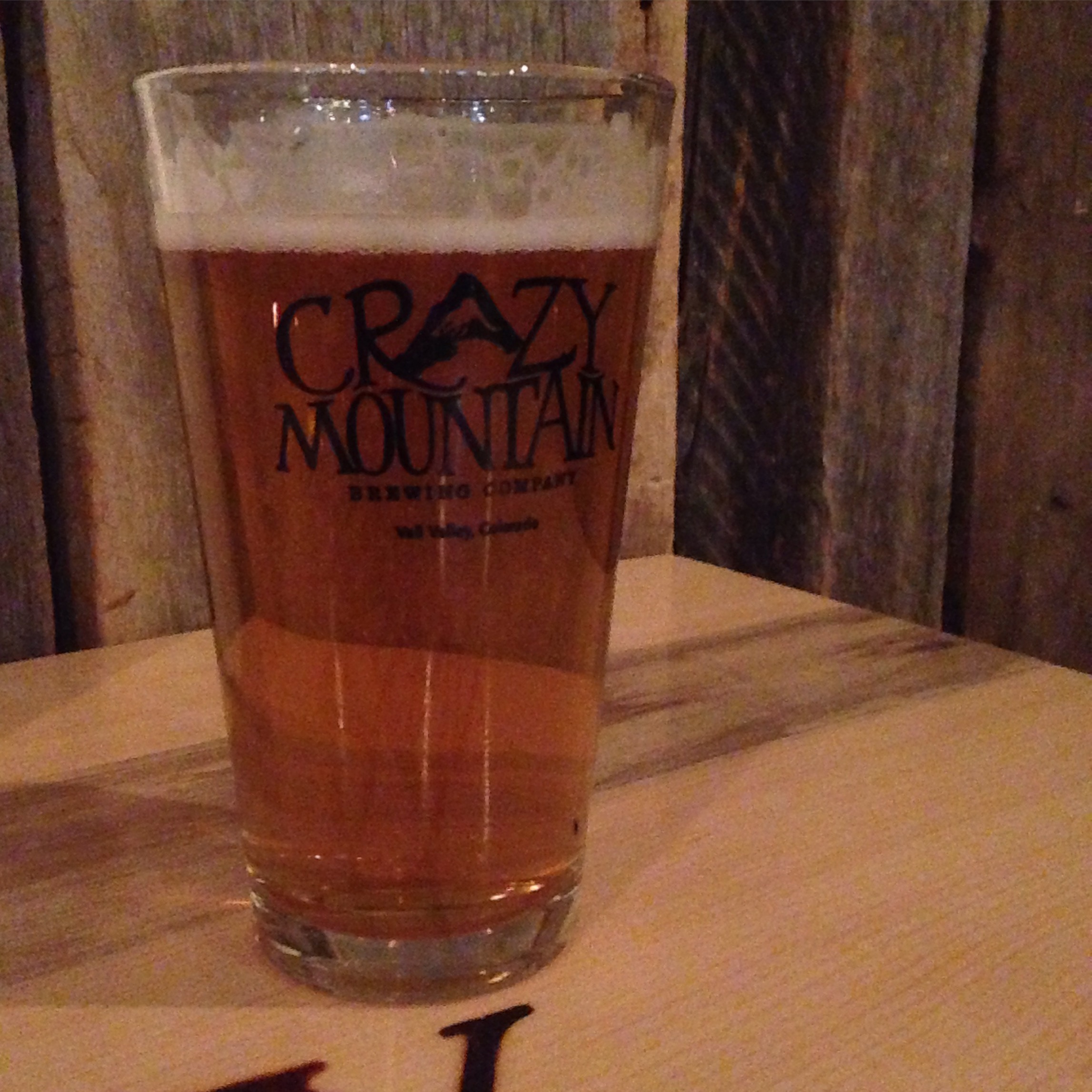 We stayed for over three hours, indicating just how enjoyable the space and service was. Tonight they will host their grand opening. If you can't make the big event, visit the location anytime Monday through Saturday 11:00 a.m. to 8:00 p.m. and Sunday's 1:00 p.m. to 8:00 p.m.
Welcome to Denver, Crazy Mountain… let our love affair continue! – Jordan