I'm not from Denver, in fact, my Colorado hometown is probably opposite of what comes to mind of when noting the Centennial State. However, when I finally moved to the capital of my native land I was pleasantly surprised by how quickly the city took this country girl in.
Denver has changed significantly over the past few years, and despite all of the people, construction and greater amount of traffic, I truly believe that life here just keeps getting sweeter. So for my 26th birthday month, I wanted to share 26 things in no particular order that I absolutely love about Denver, Colorado.
1. The South Stands- I've experienced some of the most magical times of my life in that section of the Broncos home stadium.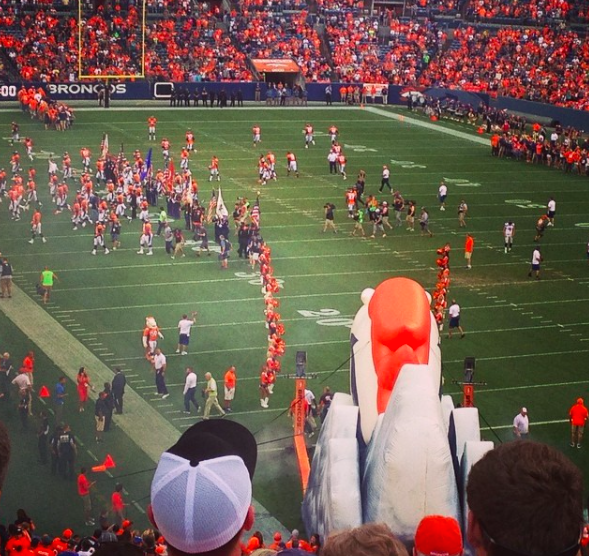 2. High Point Creamery flights – there's really no need to limit yourself, especially when it comes to ice cream.
3. Railyard Dog Park –  making parents of oversized dogs live guilt free in downtown and LoHi.
4. Soup Dumplings from ChoLon – a pleasant surprise, every single time.
5. The Passport Program – who needs a big body of water when you can sip two-for-ones at Denver's best watering holes all summer long.
6. Morning walks through Commons Park and along the Platte – quiet and scenic, yet in the heart of it all.
7. Chocolate cookies from Elways – say what you will, but I think it's the best thing on the entire menu.
8. Water World's Turbo Racer – not too scary, yet fast and refreshing.
9. New Wave – the perfect sour beer to sip while playing corn hole or meeting up to day drink with friends. (By the way, I almost added Ratio's interior design to this list… groovy wallpaper paired with gold accidents.)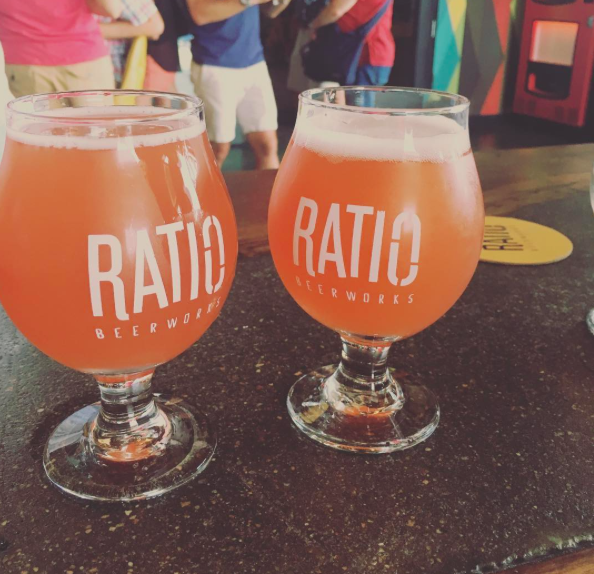 10. Browsing the Goldyn, Shea, and other local boutique shelves – even if you don't buy a thing, it's worth a retail-refresh to peruse. The revolution of Denver fashion is pretty awesome.
11. Live tunes at Nocturne – even if you don't devour jazz on the regular, this spot makes it irresistible.
12. Purchasing meats and cheeses from Marczyk's – this what I call crafting my ideal meal.
13. The driving range and City Park- in the thick of it all  you can practice your golf swing… need I say more?
14. Dog watching at DBC patio – where I made the commitment to become a full blown dog mom.
15. Historic architecture in Uptown – a maven for taking a snapshot of an exterior and creating a dream home in your head.
16. Picnics at City Park – I never get tired of that Mile High City postcard view.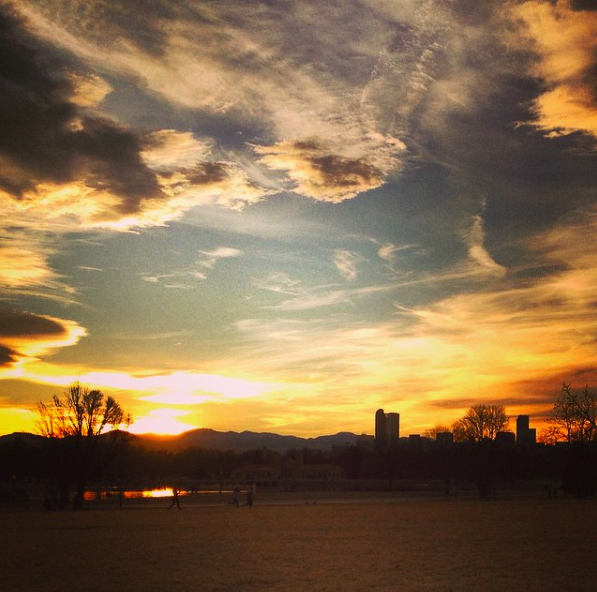 17. Discovering the perfect vintage Broncos gear at Fiftytwo80s – and sniffing the scratch n' sniff wallpaper is worth the visit too.
18. Treasure hunting at the South Broadway Goodwill – making Pinterest and DIY dreams come true.
19. Queso and margs at Illegal Pete's – I have a sneaking suspicion that I will never grow out of this love affair.
20. Princess Yum Yum – a seasonal treat and the first sign of summer.
21. And while we are back on Platte, My Brother's Bar – because some things never change. Thank God for that.
22. The fan walk under Auraria Parkway – a hub to purchase vulgar Broncos gear filled with fan nerves and excitement.
23. The 7th Avenue bike path – though I am not a huge part of the biking culture, I admire and adore the strip leading through Congress Park and beyond.
24. Brunch at Central Bistro – I am proud to be a Smoked Salmon Flatbread addict.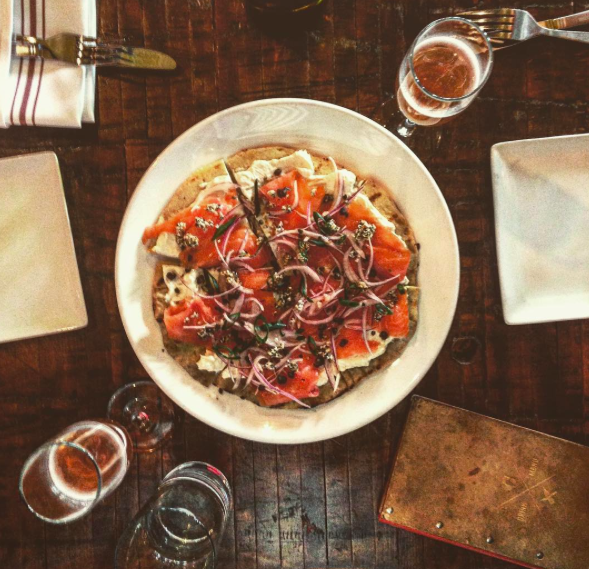 26. The shipping container retail and restaurant movement – ultra cool use of material and space. I love the juxtaposition of industrial mixed with brand new design. (It doesn't hurt that one of them houses 
Cart-Driver
.)
… And so many more. Cheers to another great year in what I think is a pretty spectacular place.