If there is one thing that gets me going, it is finding a new adventure in Colorado. This state is full of wonderful state parks and places to day trip, in order to get outside. For those that love to adventure in the city, there are plenty of awesome venues and experiences to take advantage of, all over the front range. Colorado is all about having a good time and that is something I am always about!
Recently, I got my GETOUTPASS, which allows you to experience as much adventuring as you could want at some of the coolest places around Colorado. You can either pay monthly or yearly, adding as many pass holders as you need to your account. Whether you are looking for more day date ideas or want to venture out with the whole family. This pass will get you into Elitch Gardens, Water World, Lakeside, Castle Rock Adventure Park, Fat Cats, Bandimere Speedway, Colorado Journey, Enigma Escape Rooms, Arapahoe Bowling Center, South Suburban Ice Arena, and many more venues. By being a pass holder you get to skip the daily admissions a normal person would pay and be able to experience all of these fun places for the price of your monthly/yearly fee! This means huge savings for lots of summer and winter fun.
Once the weather got sunny, I couldn't wait to use my pass at Colorado Journey.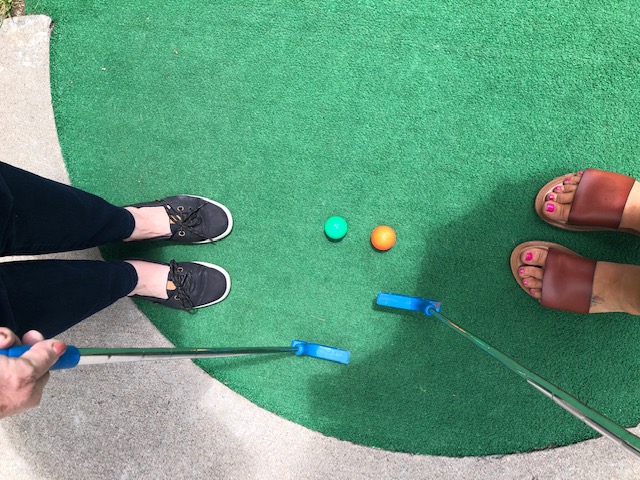 I have been going to this mini golf spot since I was a preteen. Turns out it is still one of the best mini golf facilities around town. It has TWO 18 hole courses, with waterfalls, tunnels, bridges, etc. You won't get bored puttin around! It is the perfect place for a first date, girls night out or family fun occasion. The kids have a great time learning how to golf here.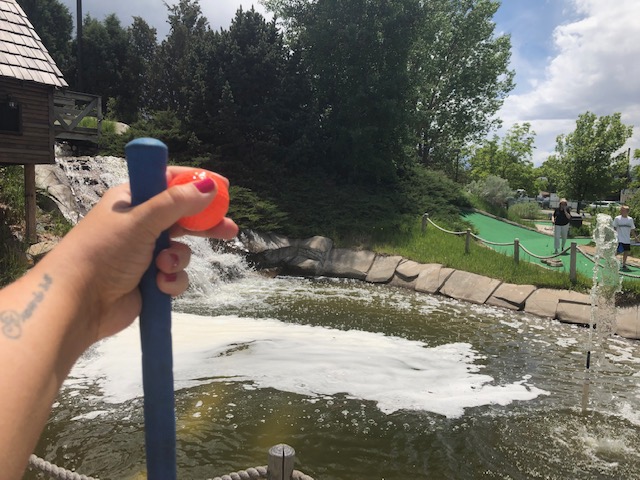 All I had to do was log-in to my account on the GETOUTPASS website. Once I was in, the dashboard told me what offers were available that day. (Certain offers are only available certain days of the week – and you can only use them a certain number of times). This offer happened to be available Monday – Wednesday and I can use it once a month! This varies with each offer, but no matter what day it is, there are plenty of options. Then I selected redeem offer. And used it to get into my golfing adventure!
This pass is perfect if you are on a budget and are looking to get out and have fun this summer. Right now you can get $40 off by using the code DENVERSHEWROTE at checkout when buying your GETOUTPASS. Your family will thank you!