NYC is an overwhelming entity to tackle. Luckily, this wasn't my first time on the island and in true tourist fashion, I had already knocked out most of the major sites (Statue of Liberty, Times Square, Central Park). With only a couple short days to explore new neighborhoods (and great eats) it was important to surgically examined areas of most interest and tackle them at the source. For me, this began with the restaurant The Spotted Pig. I had heard of it; definitely read its reviews yet had never seen it in the flesh, let alone the portion of the city it resides in. The "x" on my map, or should I say "spot," began a day throughout the city I won't soon forget.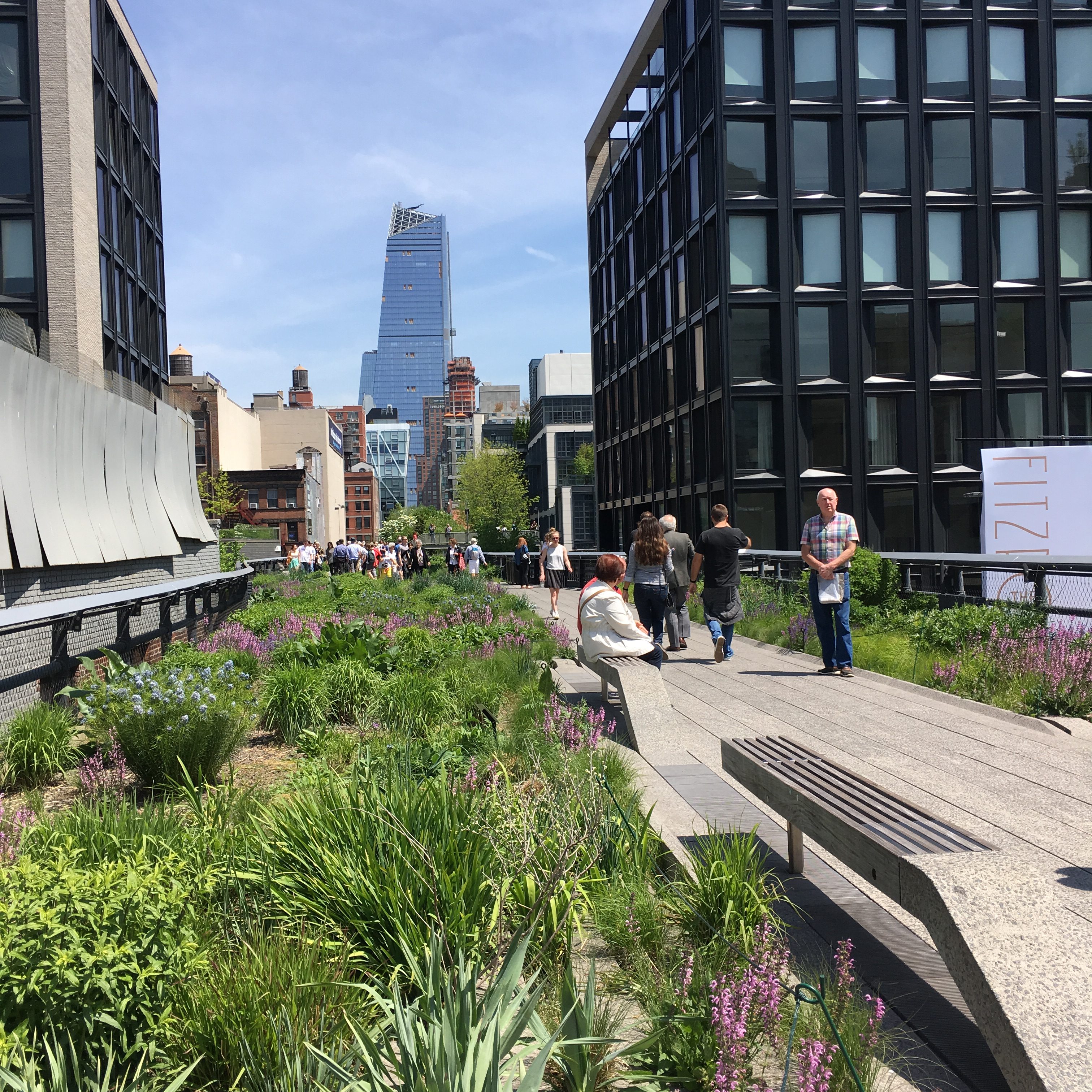 Taking on the city by foot, we trekked from the Empire State Building (where we were staying) to the eclectic and colorful Chelsea neighborhood. This was home to our very first stop, The High Line. This elevated trail of green space acts as a neat juxtaposition between the outdoors and spectacular architecture. Being the Million Dollar Listing NYC junkie that I am, I welcomed the opportunity to see first hand the residential landmarks that had beautifully been displayed on my favorite TV channel.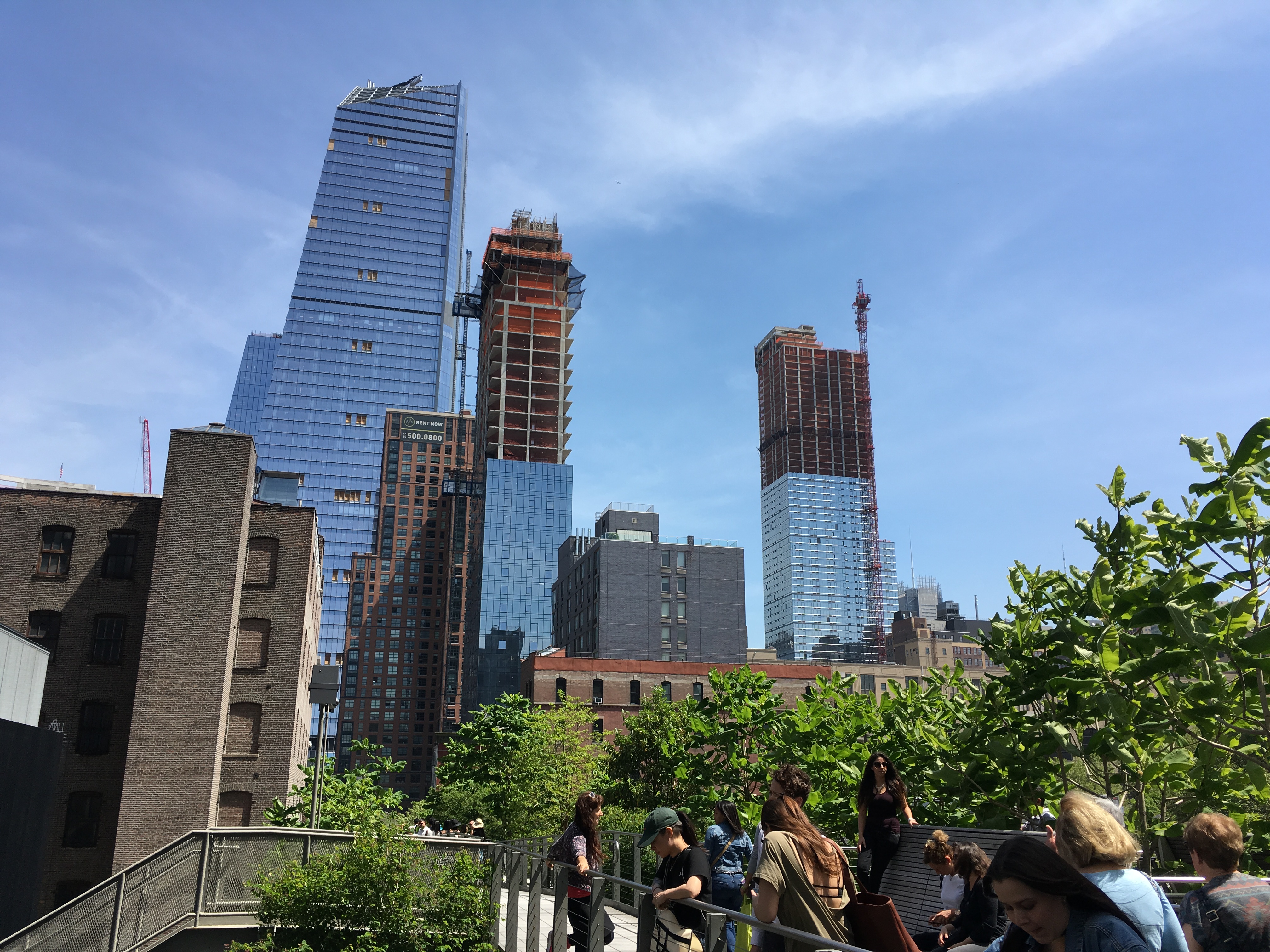 Back to The High Line. The High Line is a 1.45-mile-long linear park built parallel to the Hudson, a raised section of a disused New York Central Railroad. Filled with what seemed to be other mystified tourists, I was pleasantly surprised by the amount of space offered for each individual. The gentle breeze, urban gardens and as noted, breathtaking views makes it a destination worth indulging more than once. The end of our trail stopped at The High Line bridge where artisans, food vendors and other cart pop-ups displayed their goods – a tiny taste of what was happening just below our feet.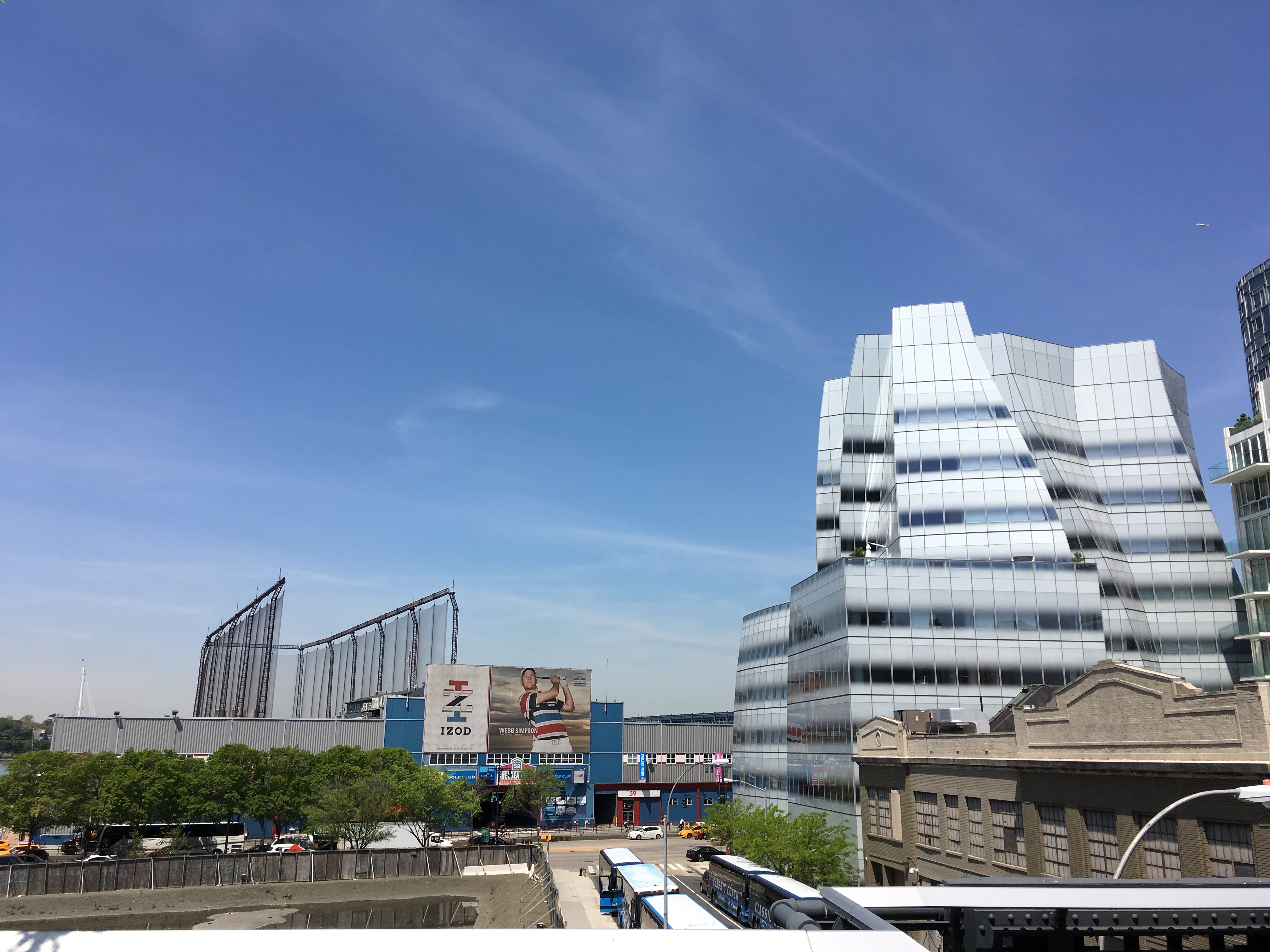 Wandering down the stairs back to the busy NYC streets, we quickly made a turn into the Chelsea Market. If you are like most Denverites, you are currently devouring the shared space concepts such as The Source, Avanti, soon-to-be Stanley, Backyard on Blake, and the Central Market. A big thanks to these current Mile High hot-spots can be nodded towards Chelsea's treasure restored factory. What used to be the home for creating everyone's favorite cookie (duh, Oreos) was revamped into an ultra cool souk for NYC chefs to test new concepts, experiment with foods and offer unique finds to savvy shoppers. Since the concours's early conception in 1997 the space has evolved, housing numerous venders, store fronts… and with popularity, way too many people. Venture all the way through the exposed brick space of the Chelsea Market and you will eventually hit Artists and Fleas, one giant room celebrating emerging indie designers, vintage collectors and other enthusiasts. The amount of treasures jammed packed into the space was overwhelmingly delightful. This was certainly a sweet find and welcomed addition to our day.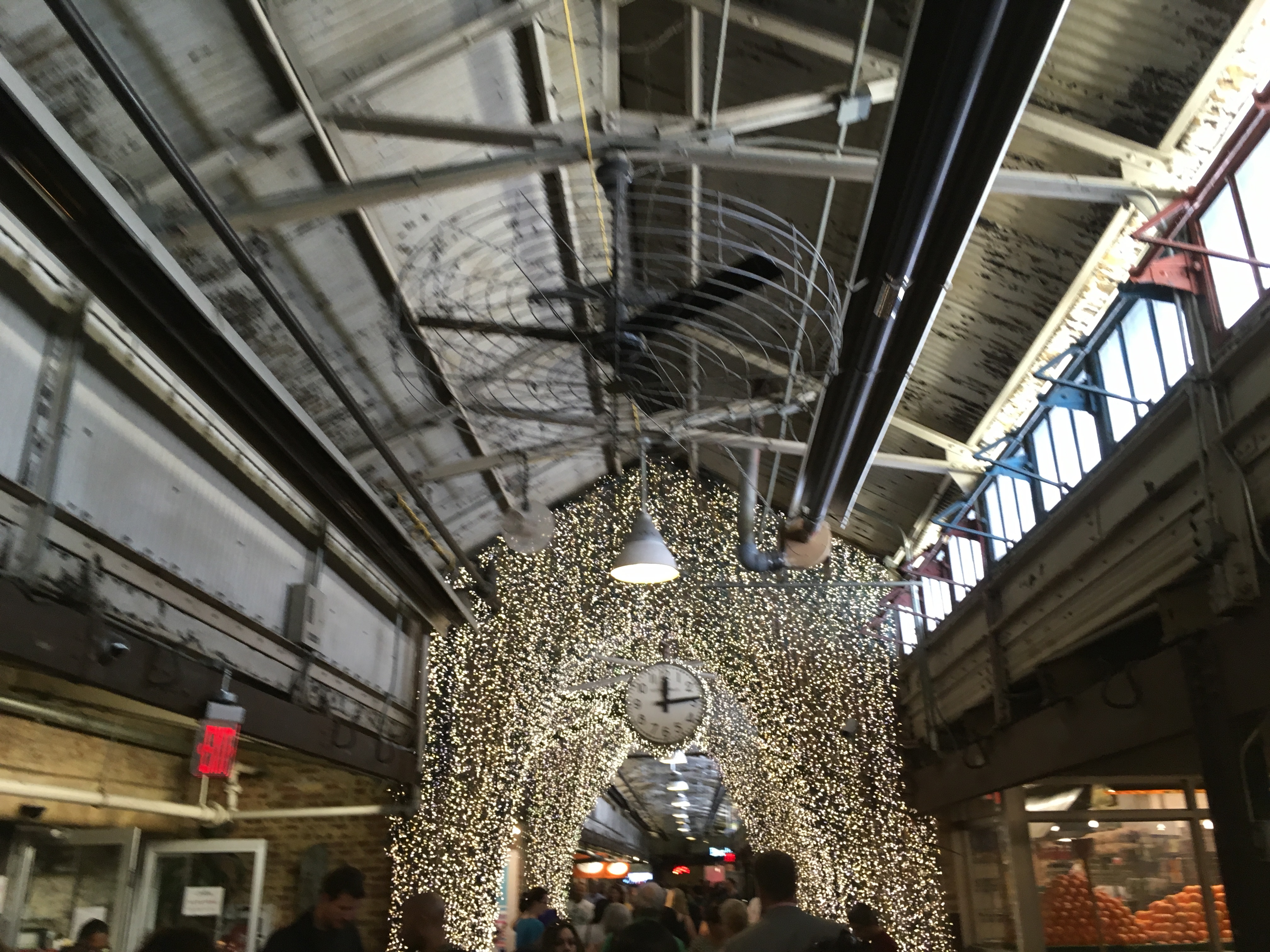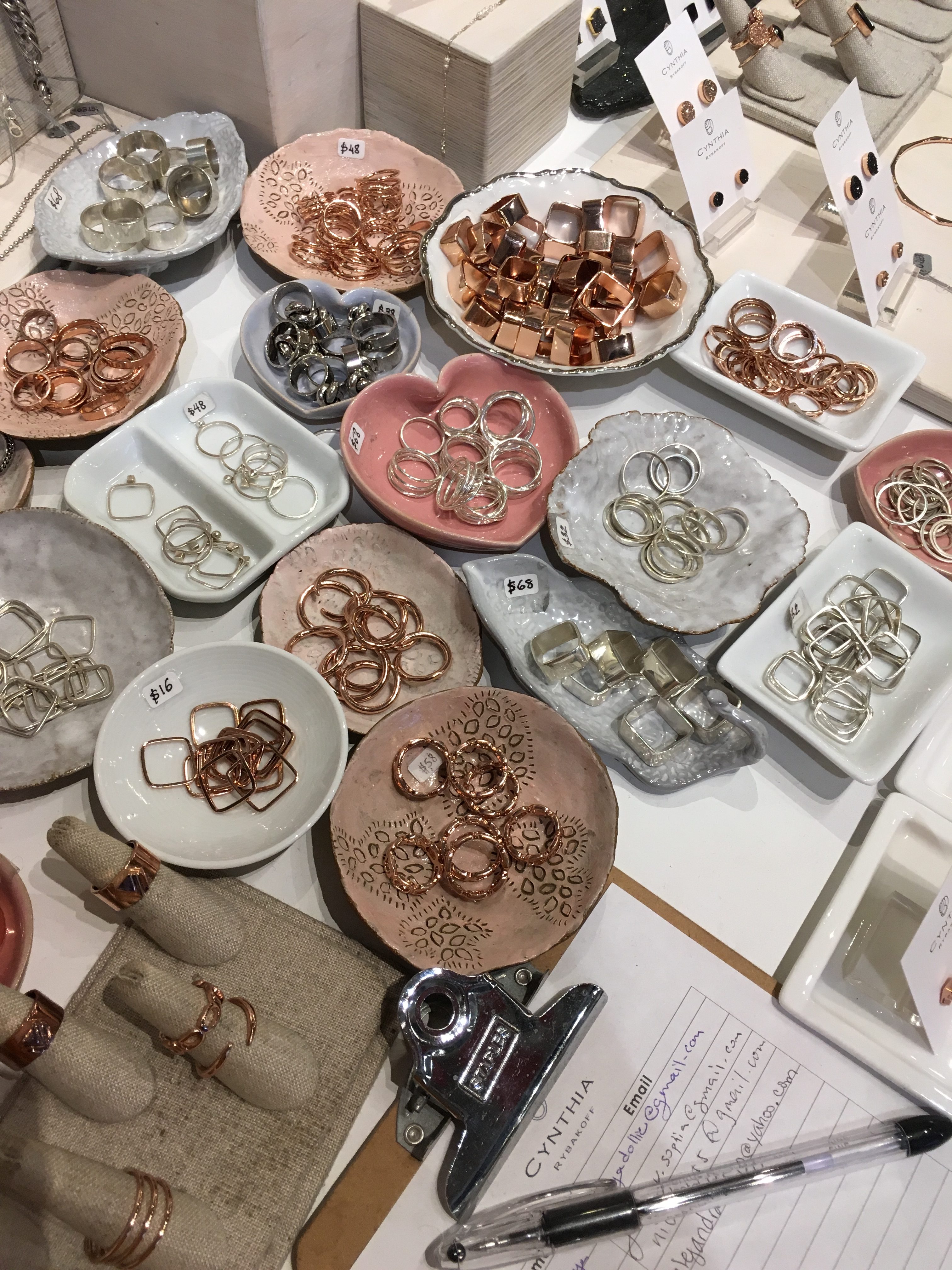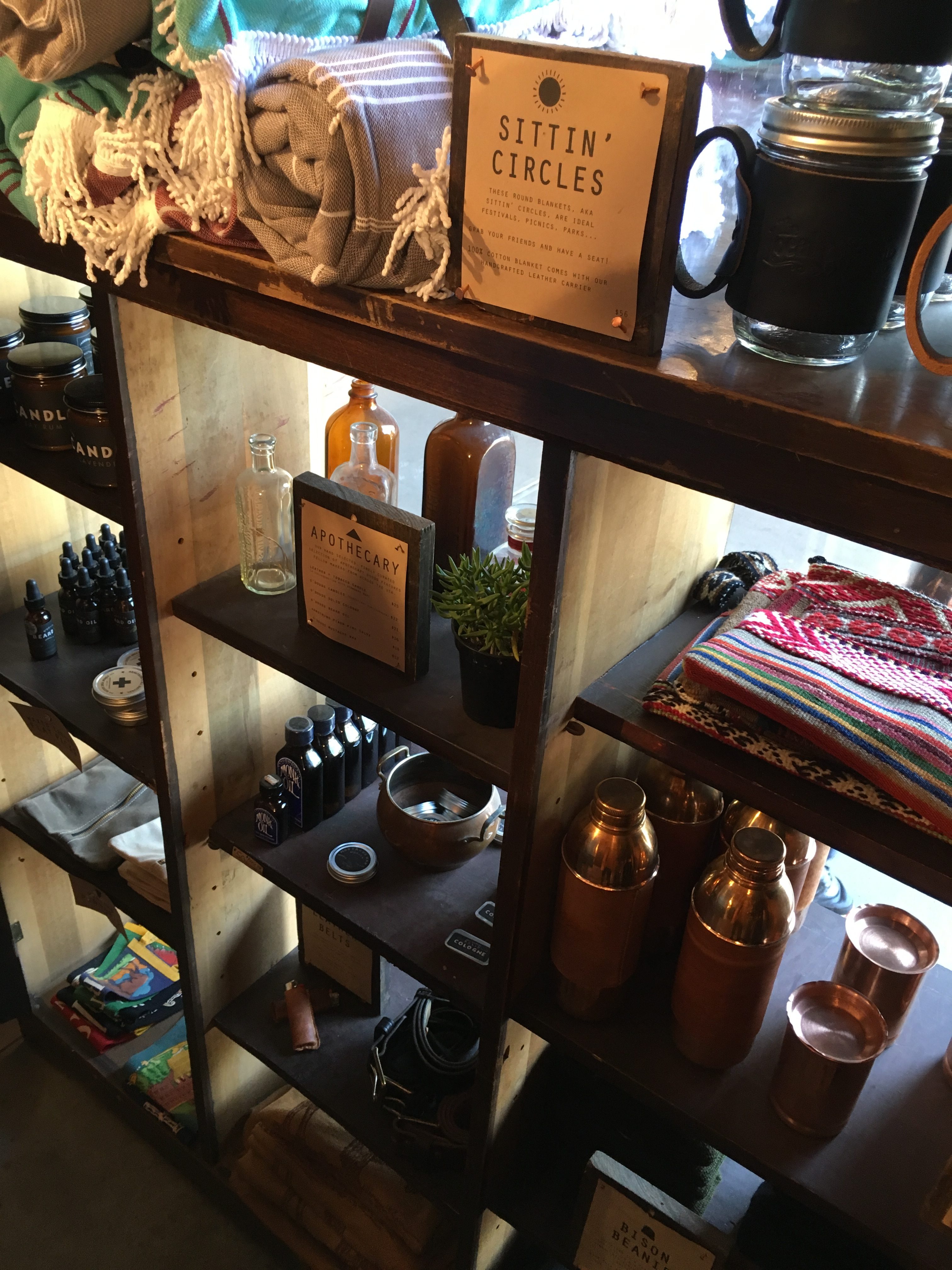 Back outside. Lunch was looming near and our mission was yet to be completed. As the streets turned to cobble stone and the trees hung overhead, I could almost smell The Spotted Pig growing near. Much of the appeal for visiting this very particular restaurant was the neighborhood it calls home. As we strolled deeper into the community it  began to feel less like New York and more like the Parisian 6th arrondissement. Slanted streets, historic homes and very few stoplights made for an idyllic afternoon. And as if the heavens had opened up and shined a light on the corner of Greenwich St and W. 11th, there flew the most adored white spotted pig.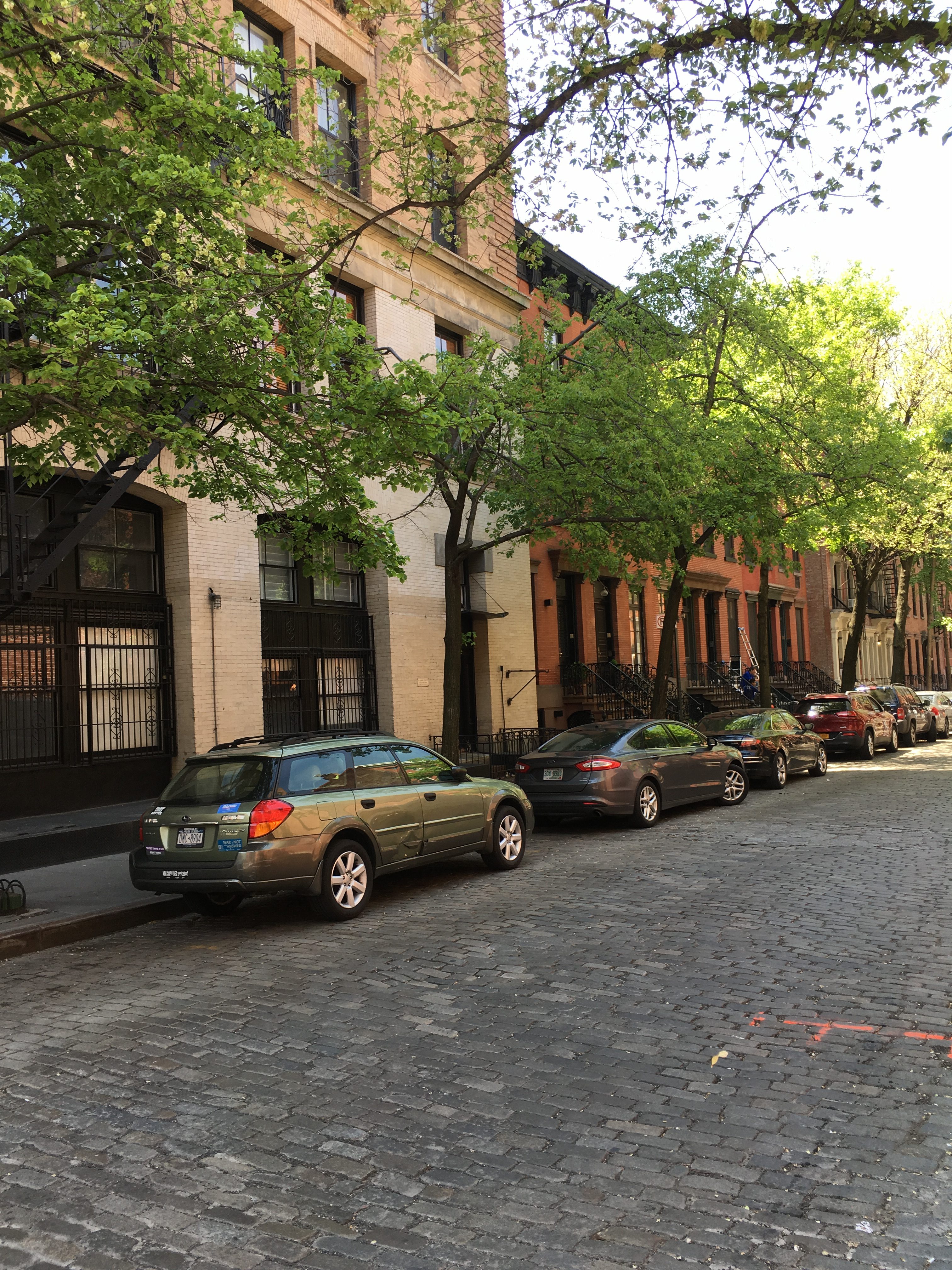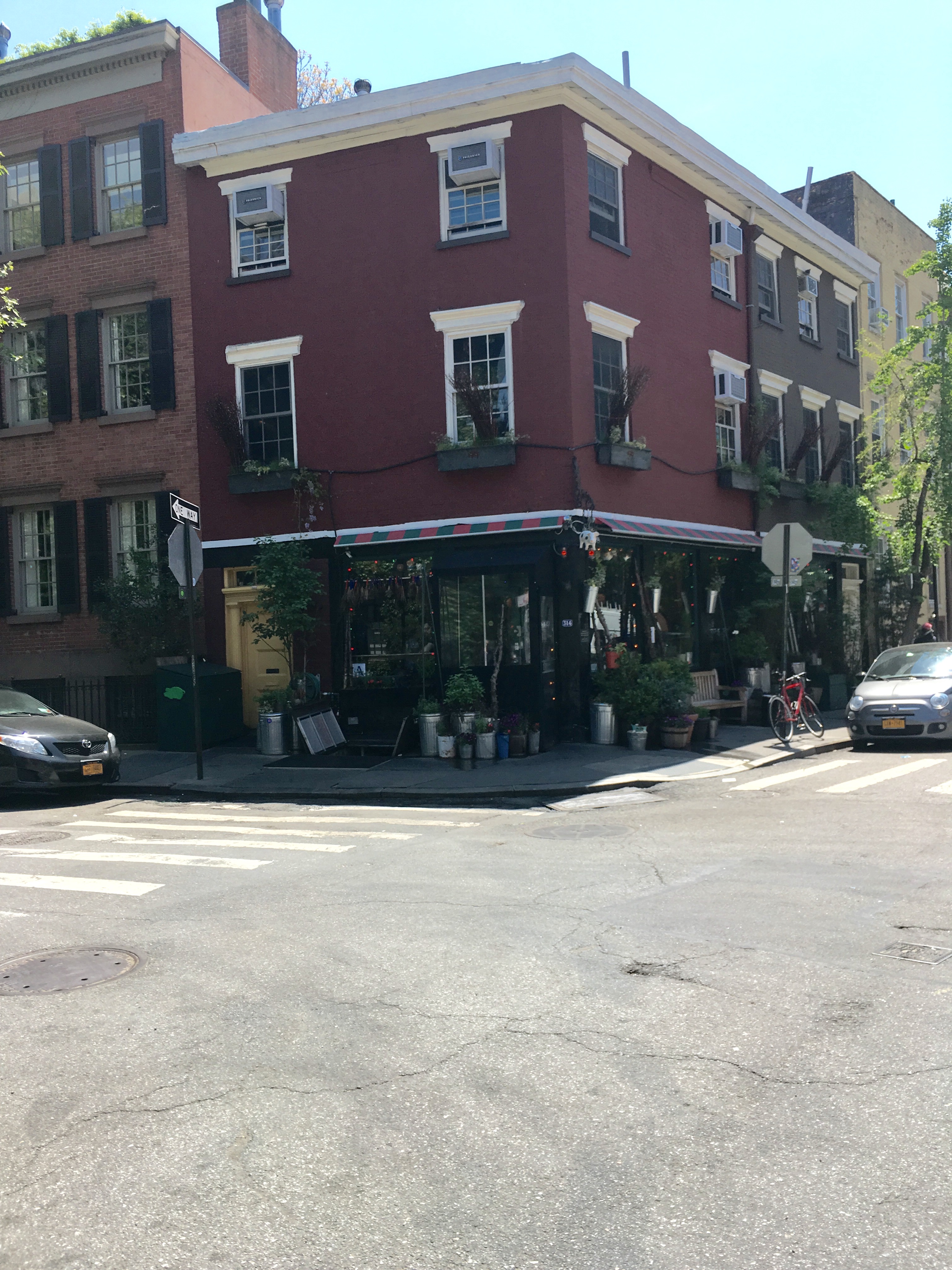 The dining establishment can be best described as a marriage between an English pub and a grandmother's living room. Knick-knacks placed beside vintage finds, paired with plaid covered bar stools equaled the perfect setting for an iced cold local brew.   No one loves a collection of favorite finds than this chick. I could have spent hours oozing and awing over the unique treasures cluttering the space. However, it was time to eat. Customers flock to this watering hole for the burger. I couldn't resist a gourmet-grilled cheese. There is no going wrong with the menu. We were not only pleased with the ambiance and meals, but the service as well. Though it may seem silly, I am happy to have crafted an entire day around dining at the Spotted Pig. It certainly lives up to each of the James Beard Awards it's obtained.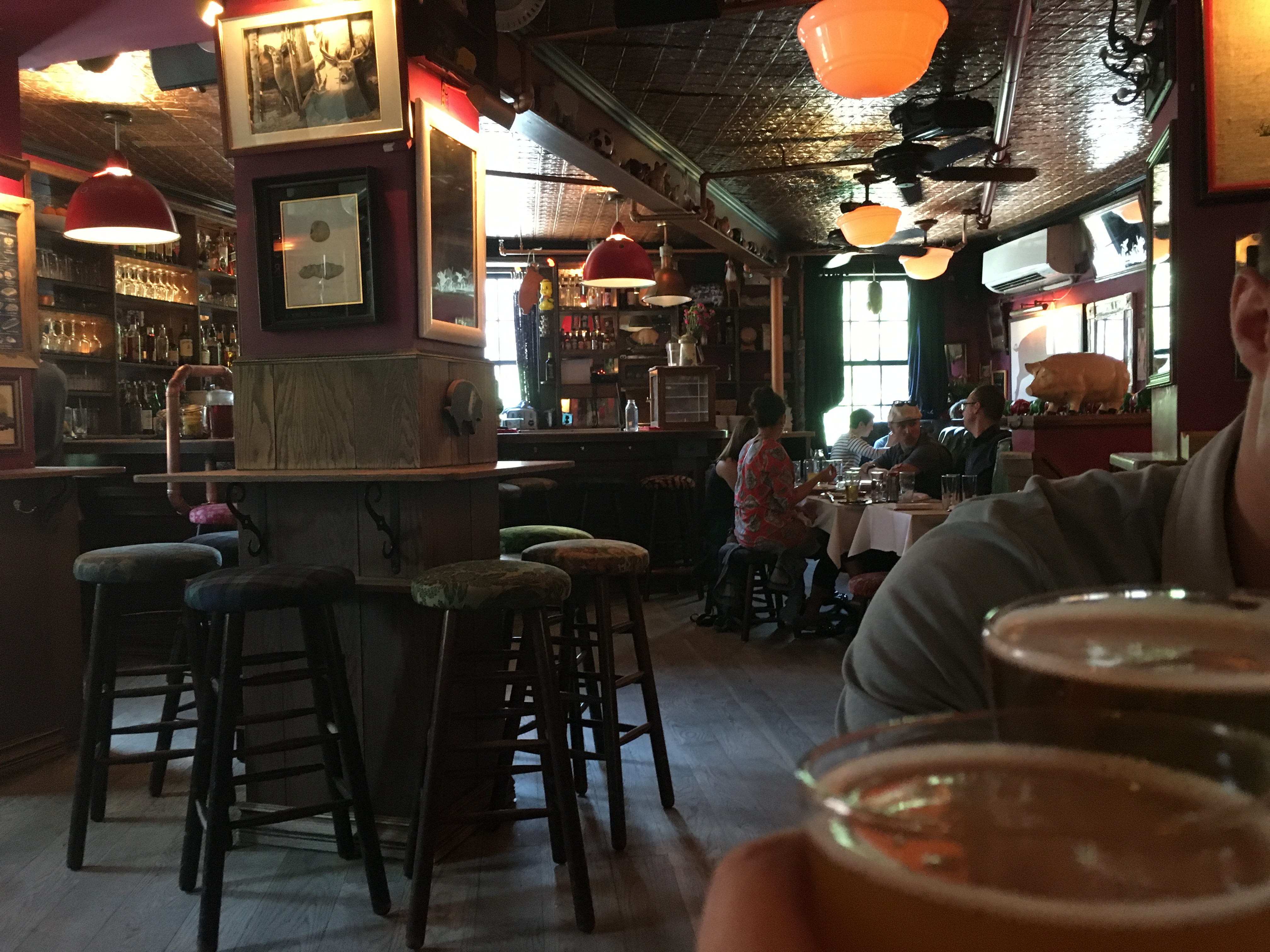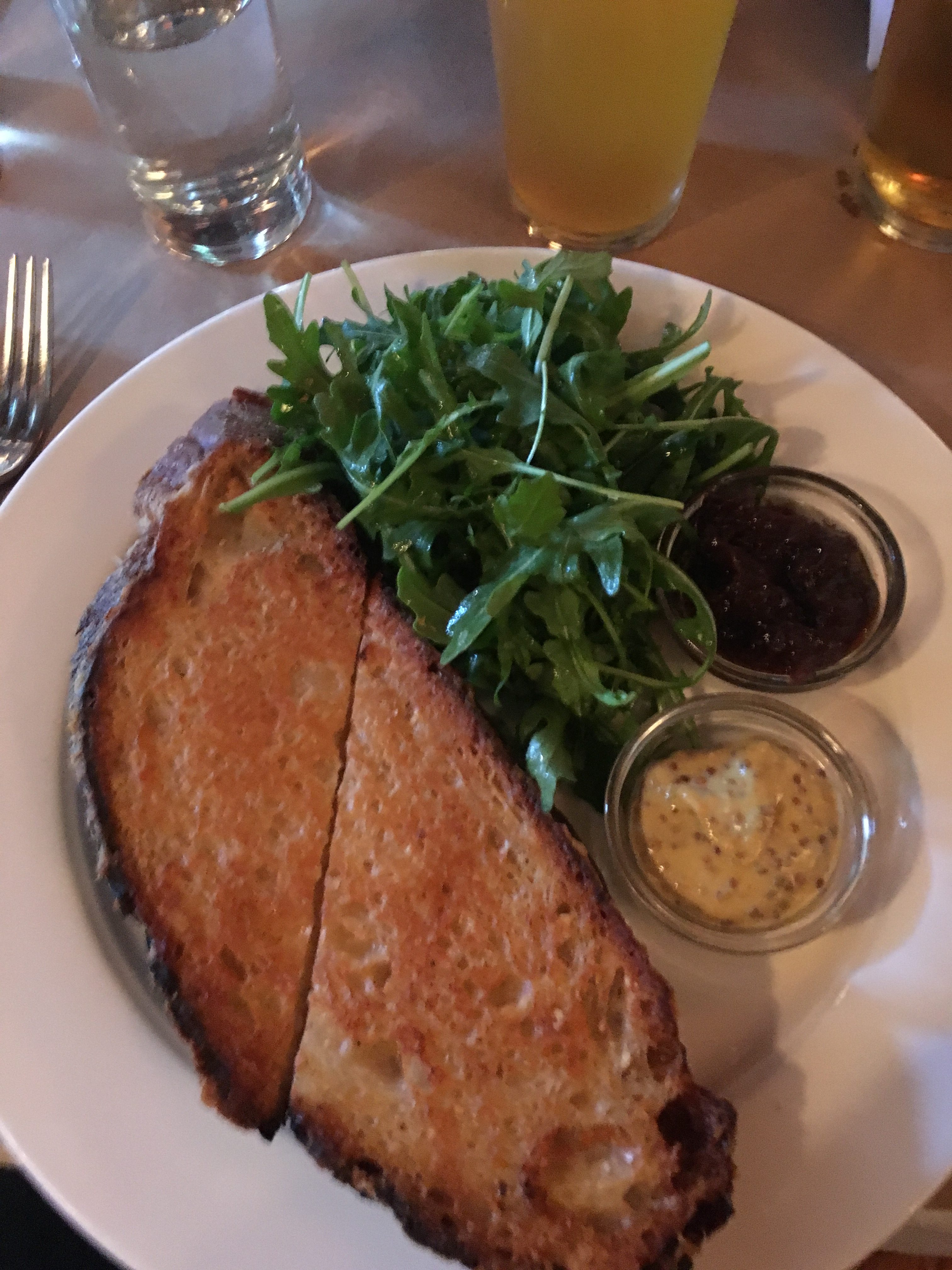 Our day, nor did our exploration end there. Over the course of 48 hours we were welcomed by familiar faces to dive bars, cigar bars, roof top bars and so many other happy hour bars in between.  A big thank you to the NYC residents we so luckily get to call friends. Manhattan offered our palates the most amazing lobster rolls and Paella because of your hospitality and knowledge. This particular trip filled my heart with so much appreciation and my belly with SO much scrumptiousness; the NYC foodie culture always lives up to the hype. It was a wonderful way to kick off the summer season.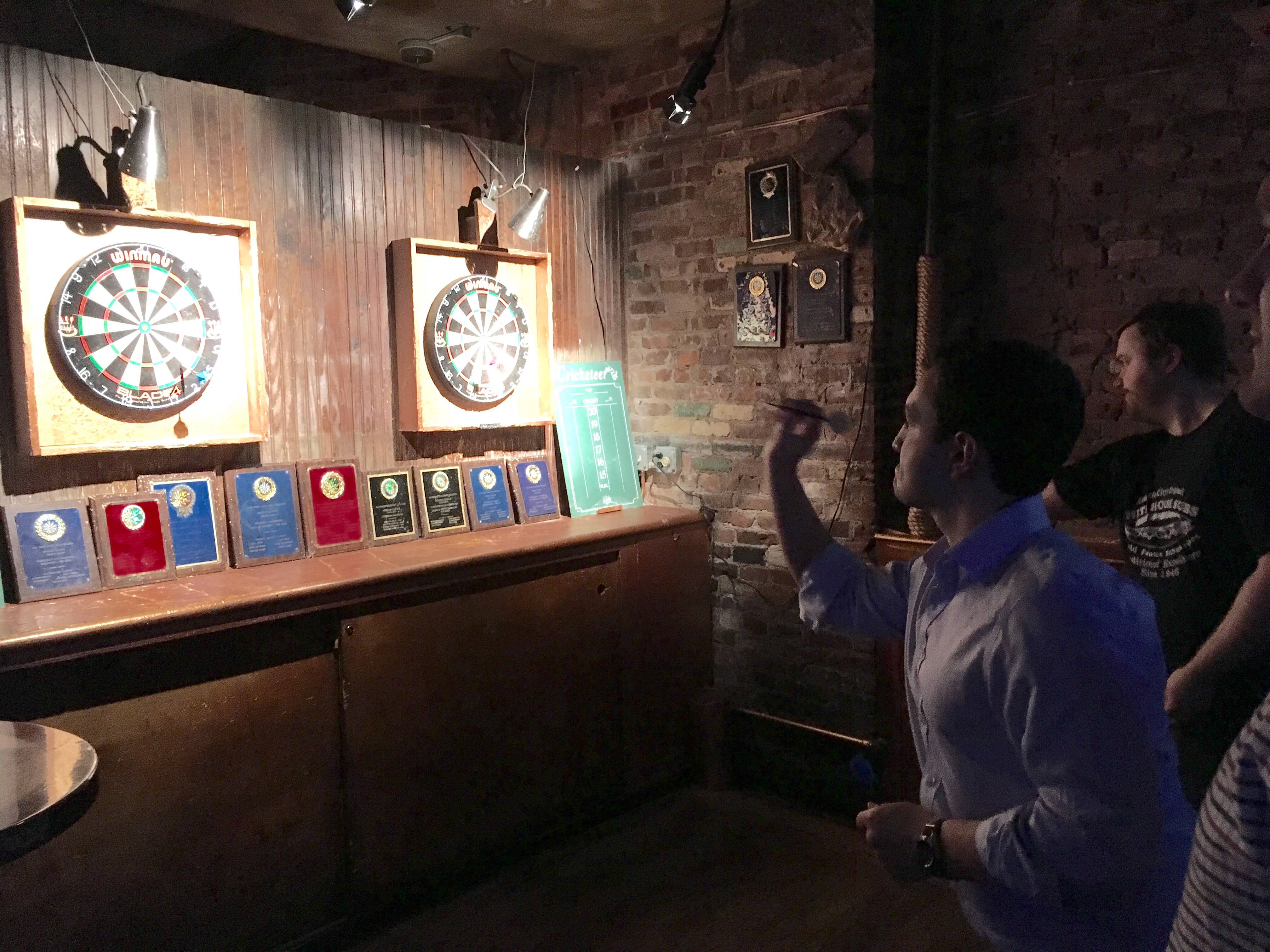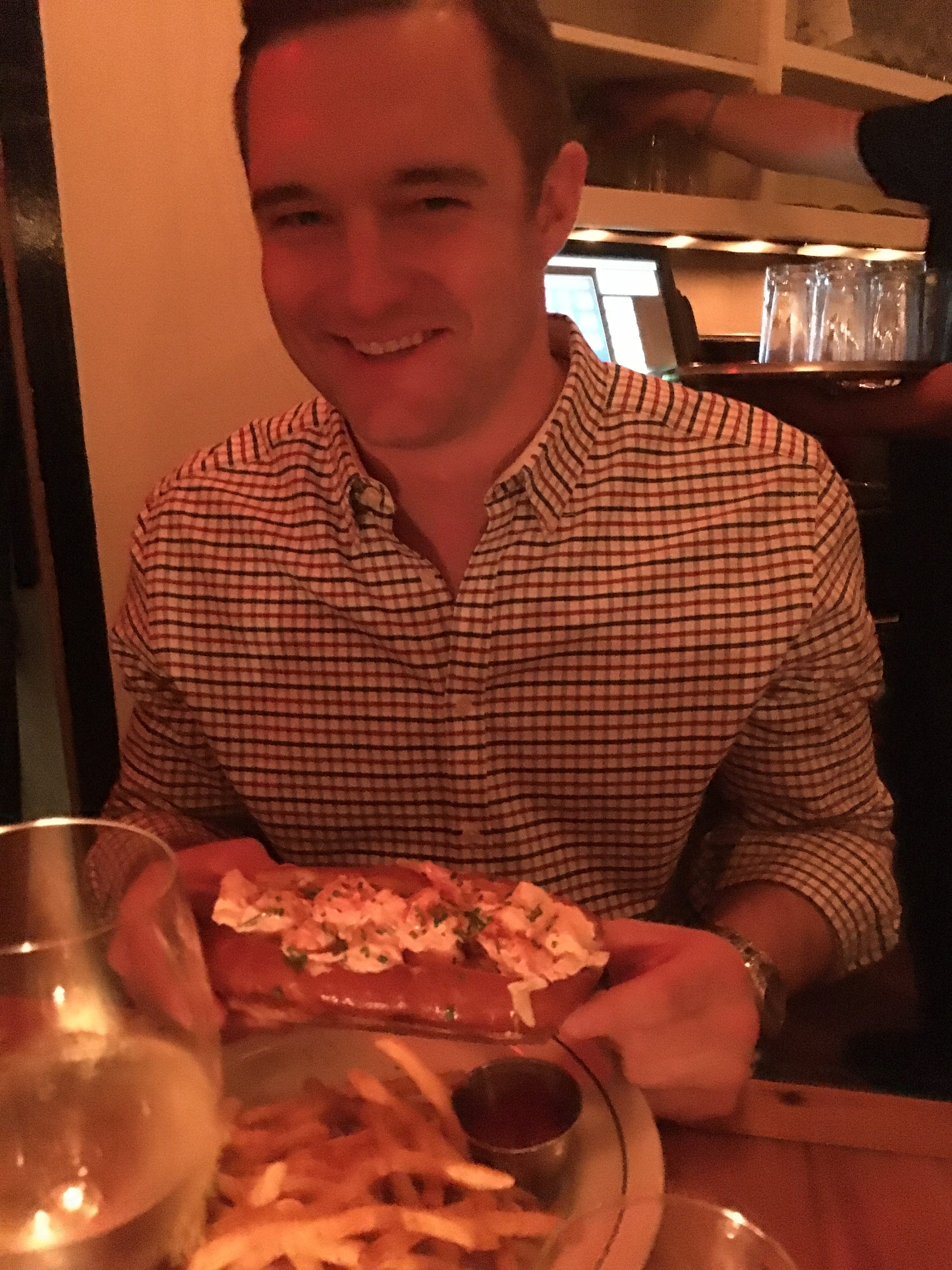 Side note – If you re looking for a sweet hotel that is easy to cab to and from multiple parts of the city, check out Shelburne NYC. Not only was the view from our room awesome, their roof top bar, Rare View, is as quintessential NYC as it gets. Sipping a cocktail among skyscrapers and young business professionals dressed in dark charcoal suites gave me a brief taste of what life in the city could potentially feel like.