I crave sweets. Try as I might, but there's just something so deliciously gratifying about polishing off a meal on a sugar high. However, in an attempt to live a healthy and happy lifestyle, I have made adjustments towards my temptation. The solution? Make healthy food taste like it isn't. If you're still trying to stick with that New Year's resolution (pat yourself on the back), here is a protein packed treat that is simple to make and will have your sweet tooth singing!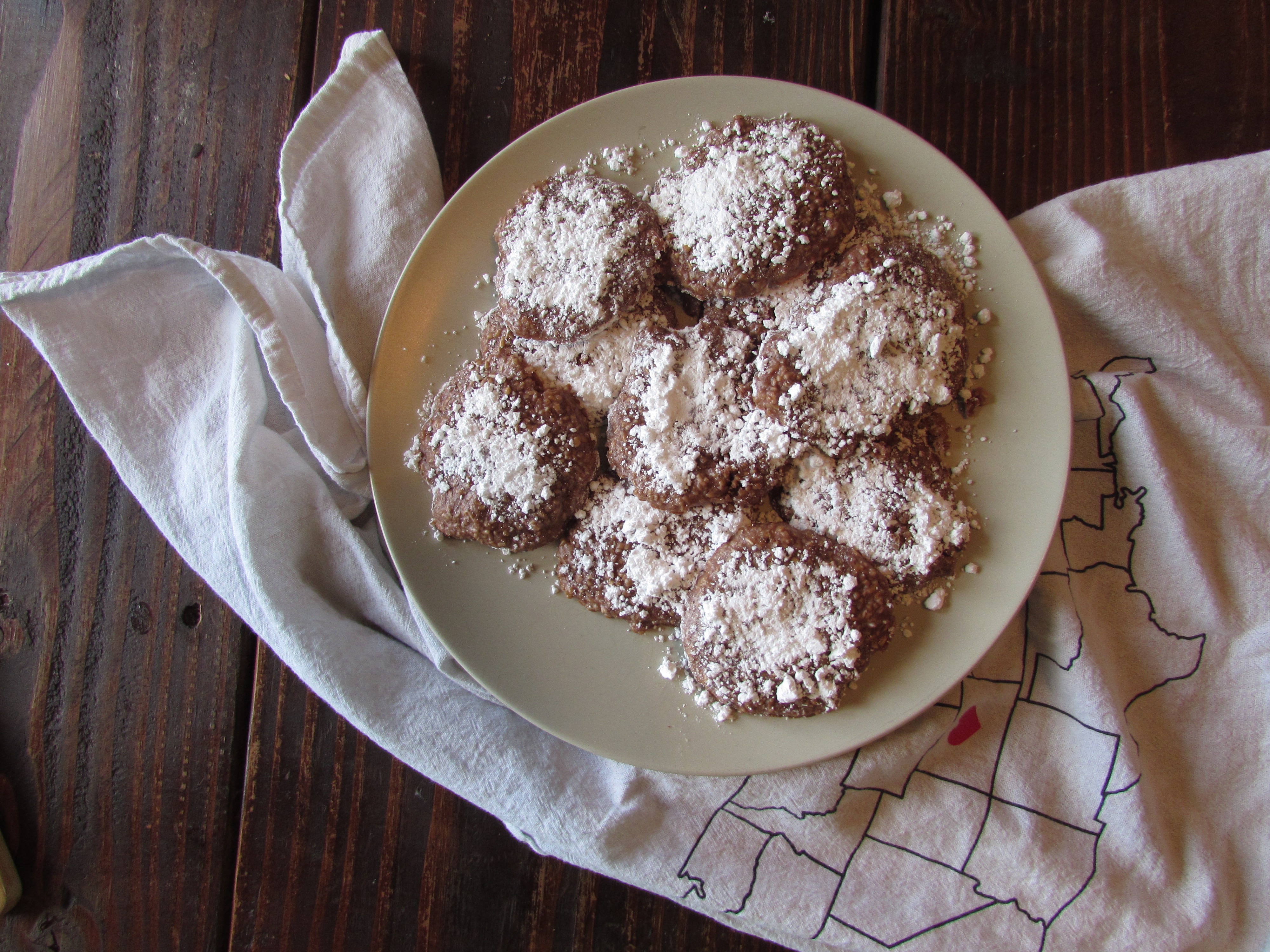 What you need:
1 1/2 cups quick oats
1/2 tsp sea salt
1/2 cup chocolate protein
1/2 cup powdered sugar
2 T  oil, melted (I used coconut oil)
1/4 cup plain Greek yogurt
1 egg white
A couple splashes of almond milk (make the consistency a pancake-like batter)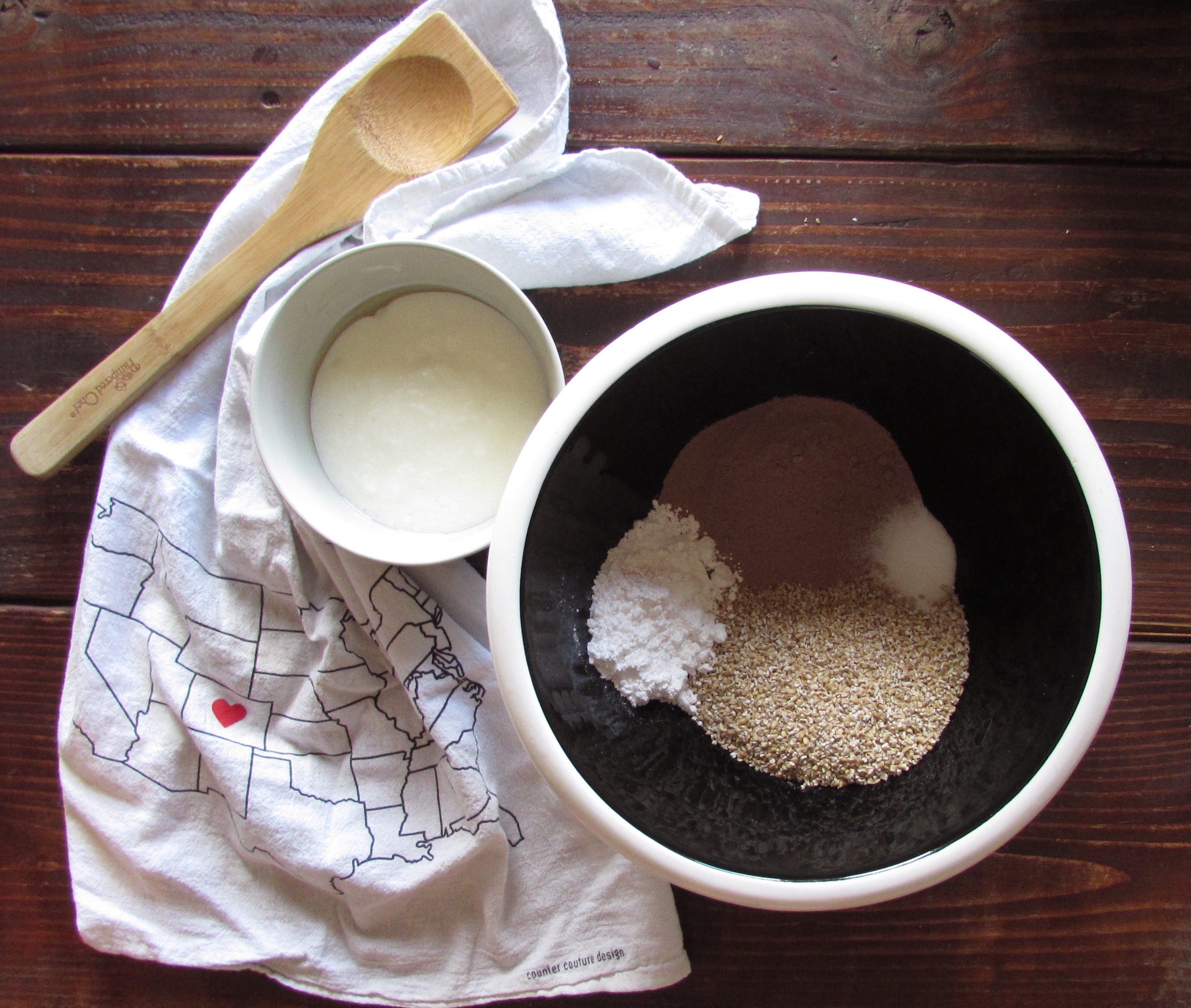 How to do it:
Preheat the oven to 350 degrees Fahrenheit and grease a cookie sheet with non-stick spray.
In a large mixing bowl, combine all dry ingredients (oats, sea salt, protein powder and sugar).
In a small bowl, combine the oil, yogurt and egg. Pour the mixture with your dry ingredients and stir very well.
Spacing out evenly, drop dough onto cookie sheet using a spoon. Bake for approximately 10 minutes. Don't worry if the cookies seem gooey, let them sit on the cookie sheet for another 10 minutes and they will harden up.
Sprinkle with powdered sugar on top and enjoy!
By the way – this super cute, Colorado-inspired tea towel is by Counter Couture Design!