Imagine a club where each month an exclusive brewery-inspired t-shirt lands at your door. Better yet, imagine that it comes with coupons, a specialty invitation, and a new set of friends to sip suds with once a month. Sounds like the ultimate, oh-so-Denver, beer-lover, subscription box, right?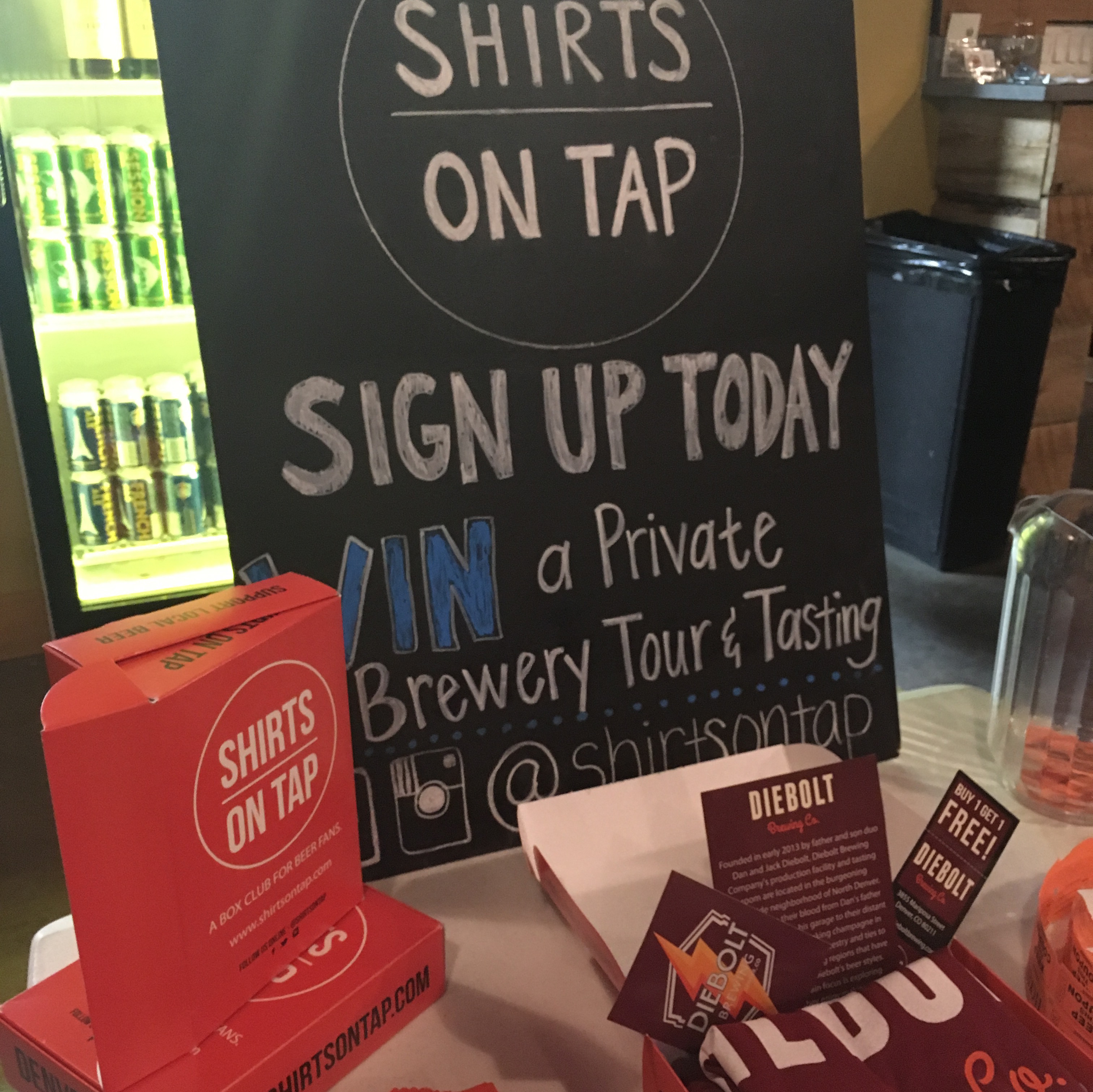 Shirts On Tap was born in San Diego, expanded to the Mile High City and has quite quickly picked up a cult following. Haven't heard of it yourself? Neither had we… to this detail, at least. Though the general concept seemed extremely cool, (brewery shirts monthly… talk about a treat!) we were in complete denial of just how rad this crew actually was. Shirts On Tap isn't a subscription service, it's the ultimate guide to the Front Range's brewery scene.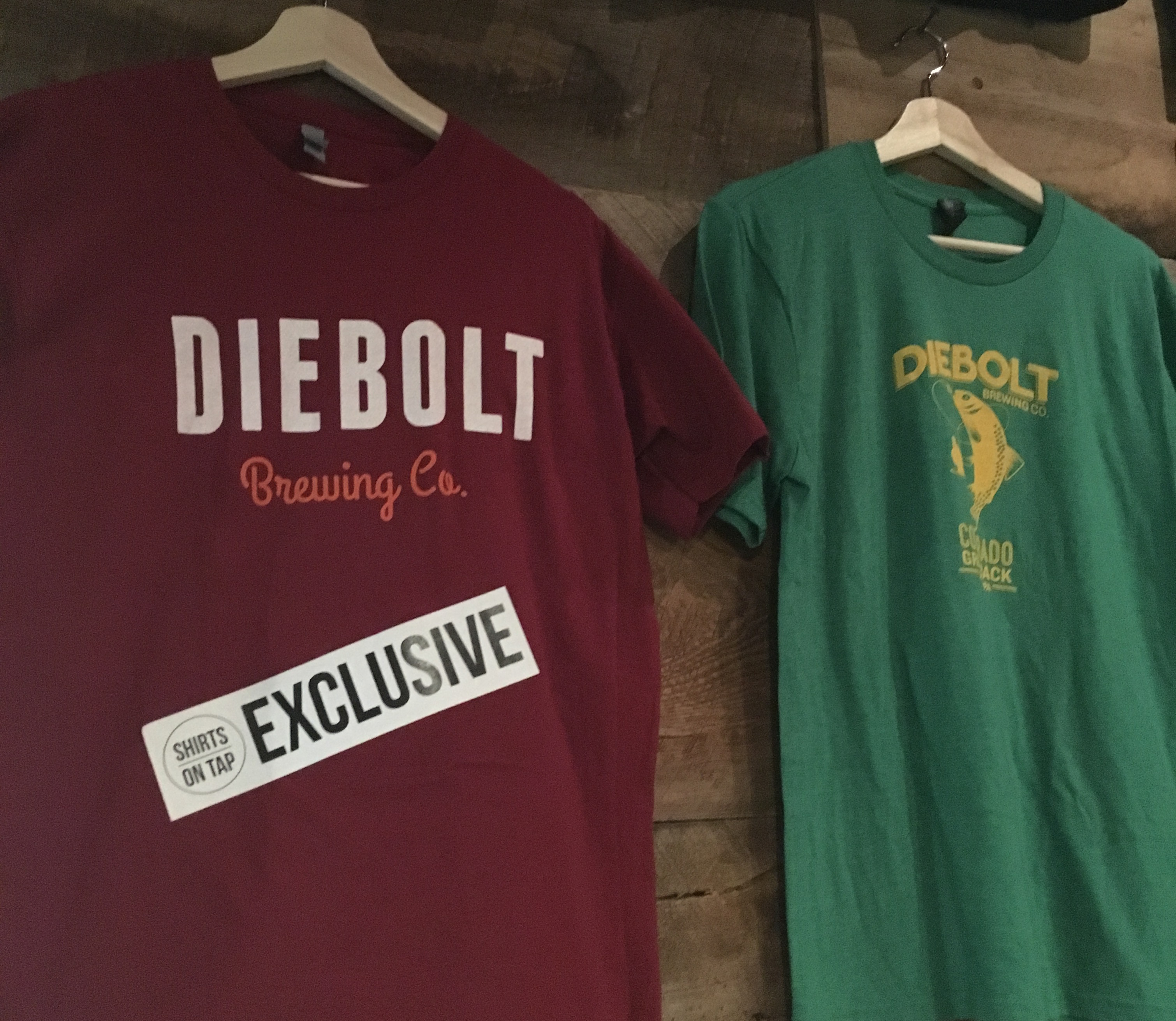 Here's the breakdown:
Once a month, for $15, an ultra-cool, specialty shirt is shipped to your home.
Inside the box is a coupon matching your shirt's specific brewery, and an invite to use that very discount at Tap It Tuesday.
What the hell is Tap It Tuesday? Happy you asked. This is a dedicated Tuesday, once a month, where the Shirts On Tap gang gets together to celebrate the locally-loved watering hole. They drink beers, chat about the establishment, and do awesome giveaways throughout the night. Drawings can range from a new-to-you t-shirt to other freebies from the brewery.
Once you've tried your first round with Shirts on Tap, that's it. The box is month-to-month, making it super convenient to join and leave whenever you please.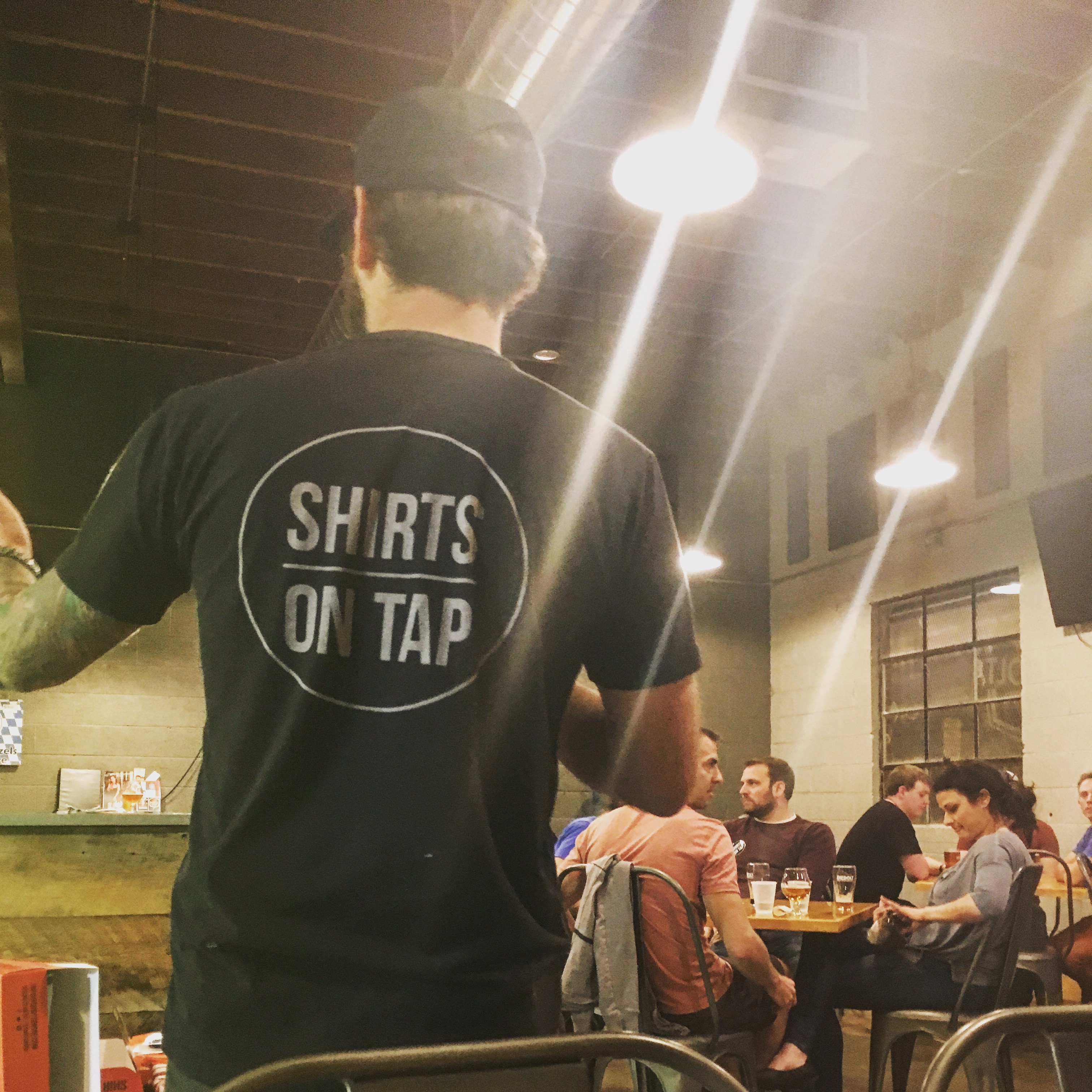 The club was started out of  a passion to introduce great beers to more people and best of all, create awesome t-shirts during the process. Ironically, their mission worked. To see Tap It Tuesday first-hand, our travels led us to Sunnyside's Diebolt Brewery, a spot we hadn't been. For a Tuesday night, it felt like a party. The cozy environment, with a selection of stellar beers (highly suggest their Magdalena, Double America Pale Ale), paired with a crowd of people who love brews, resulted in a very cool weekday night.
For the ultimate gift (even it's for yourself) find Shirt On Tap online. It's the best excuse to expand your wardrobe, meet new friends and drink great new beers on a Tuesday.