Gaylord Rockies is no different than the magnificent Gaylord portfolio. Each hotel provides a feeling of grandeur and luxury. This makes me feel like you are truly on vacation, even if the resort is just a short drive away.

I was so excited to be able to stay at Gaylord Rockies. As a Denver native, it is exciting when new hotels and restaurants pop up. There was much rumbling about what exactly was being built out by the airport, so I was happy for the opportunity to report back to all of the Denverite's who had not yet made the trip out themselves.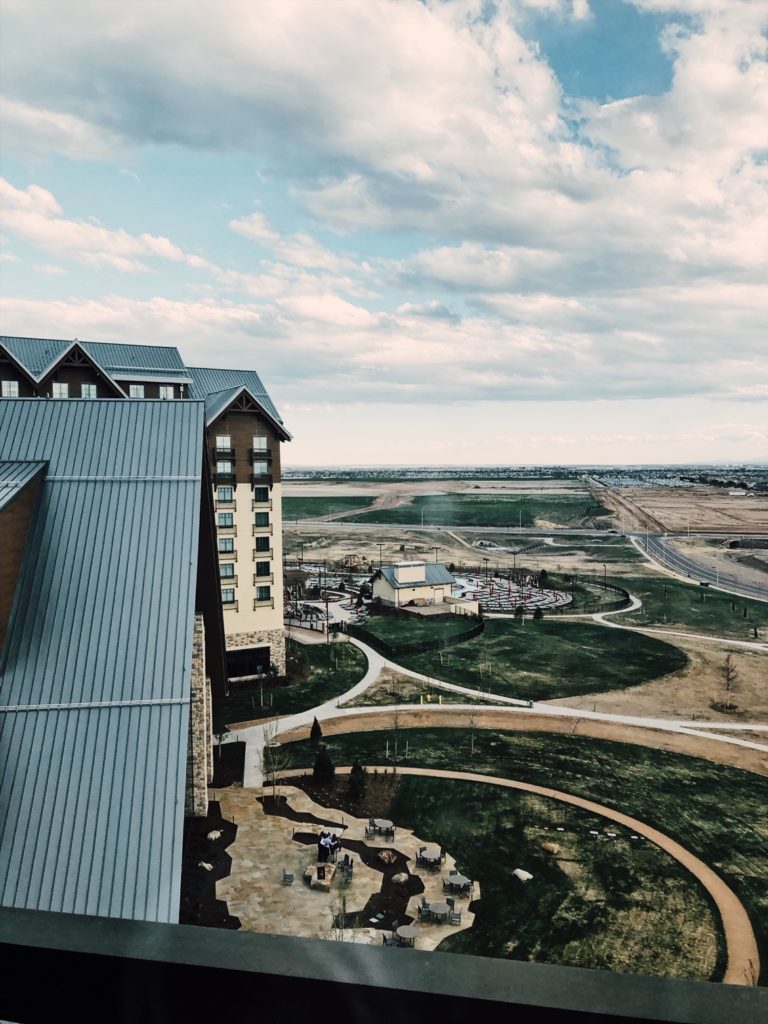 When you pull up you are given the option to valet or park. Valet is $39 and self-parking is $29. If you choose to self-park and just want to come in for dinner and an evening out, the restaurants inside will validate your parking as long as you spend $50 or more at the restaurant. If you are staying the night, you will hang to your right upon entering.
The front desk staff was delightful upon my arrival. They made sure everything was to my liking and my accommodations were ready. They are happy to provide a map of the property and give suggestions on where to eat and what to do.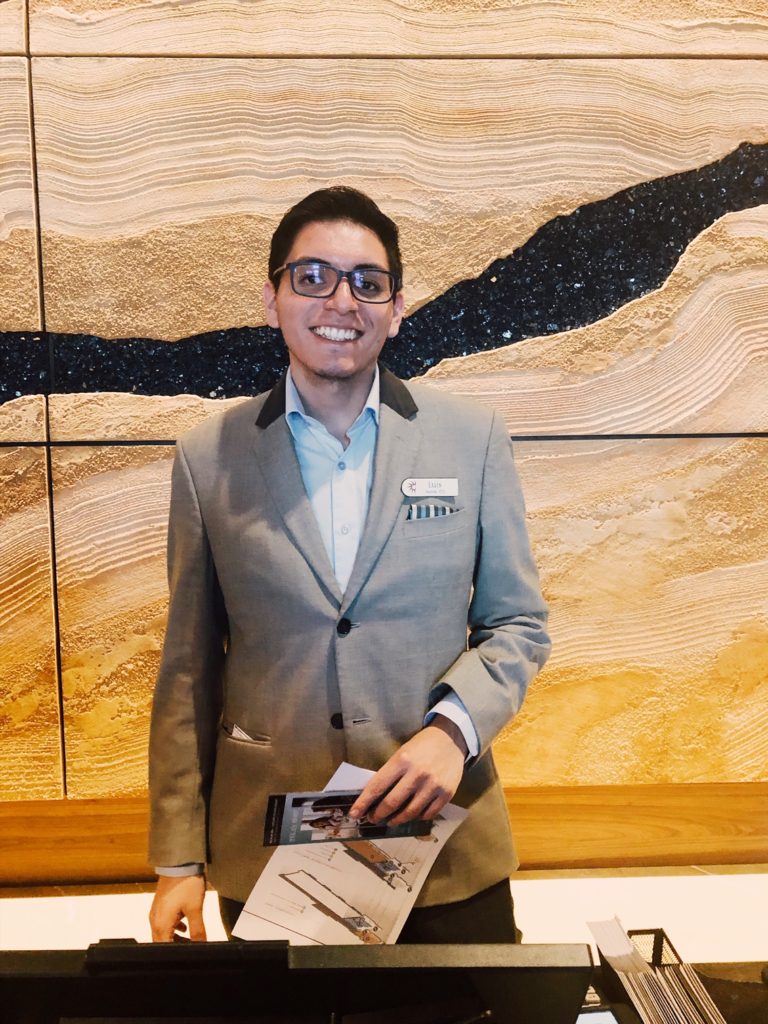 This hotel is popular for conferences. If you continue hanging a right, past the elevators, there are many shops where you can get food and snacks. They have a wide variety of Colorado local products as well which make a nice souvenir. Next to the snack shop is a boutique that has swimwear, clothing and lots of accessories and gifts. This is a fun place to shop, kill time or to pick up anything you may have forgotten to bring with you. I would also add how thoughtfully curated this store is. It is not just a place to pick up cheap beach clothing but has quality items that I would shop for in boutiques around Denver. It is well thought out merchandise.
The rooms inside the Gaylord range from the standard to very luxurious. I was able to tour the Presidential Suite which felt like a true getaway. I almost thought I was in the mountains! There are executive suites that have a balcony, kitchen and separate living room area as well as a king bed. I stayed in a two full bed room with a balcony. The views were amazing and at night everything was so peaceful and quiet. It truly felt like I was away. The TV's are equipped for Netflix sign in, so you can watch your favorite shows before you go to sleep. They also provide all of the toiletries you need including makeup wipes! (I love when hotels do this). I was surprised to find chocolate and my bed turned down at the end of the evening. These simple touches are what make staying here great.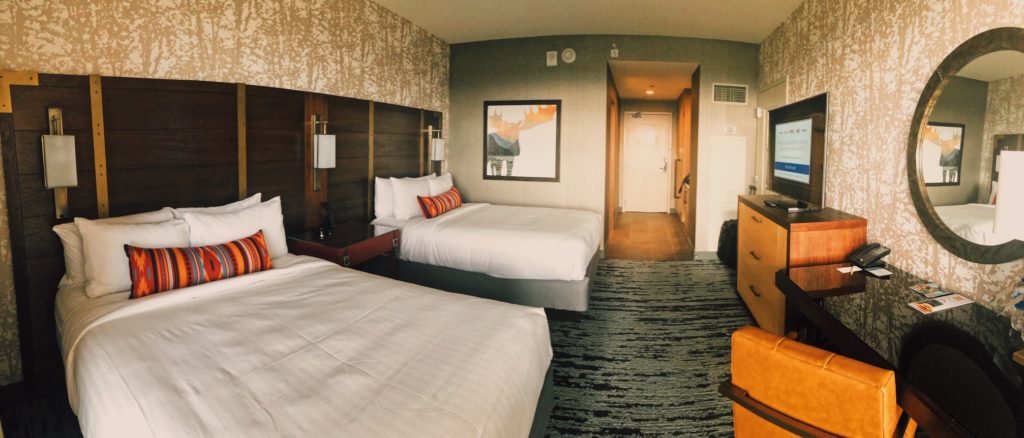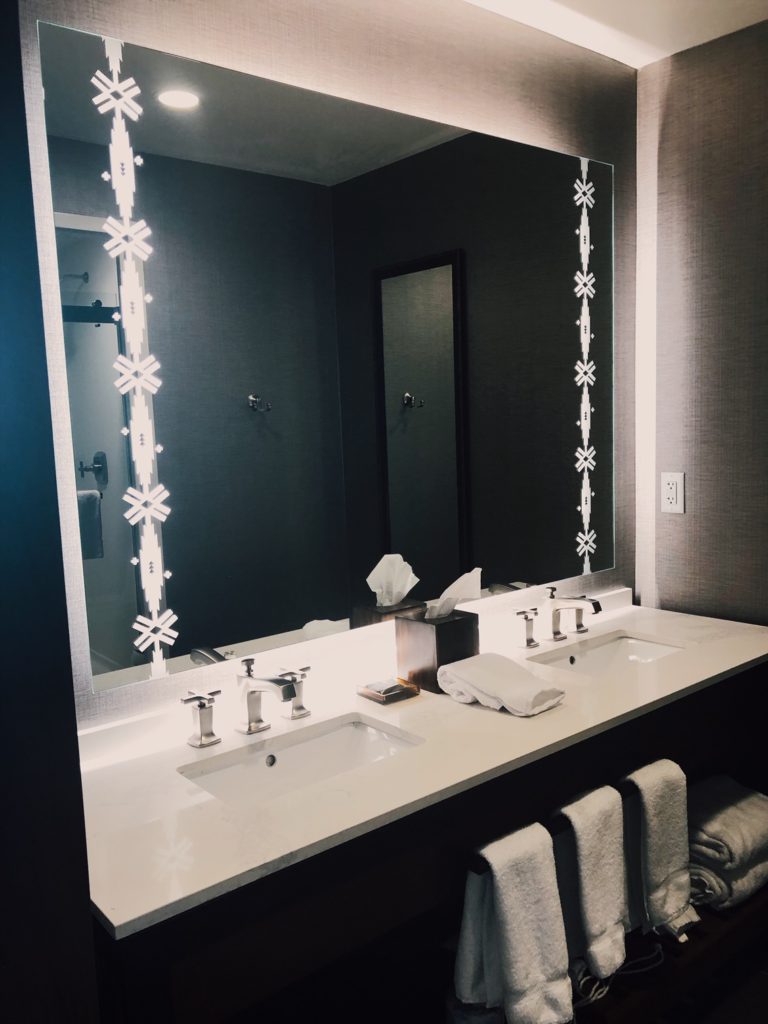 When you walk into the hotel and go straight, you will enter the main atrium where there is a bar and plenty of seating along water features that are dimly lit for perfect relaxation. You can grab a cocktail and sit fireside outdoors on one of the many patios or rest in a comfy chair indoors. I highly recommend trying out come cocktails at the main bar. The bartenders are friendly and will make you feel welcome. They are also prepared to serve up any cocktail you have in mind, even if it is not on the menu.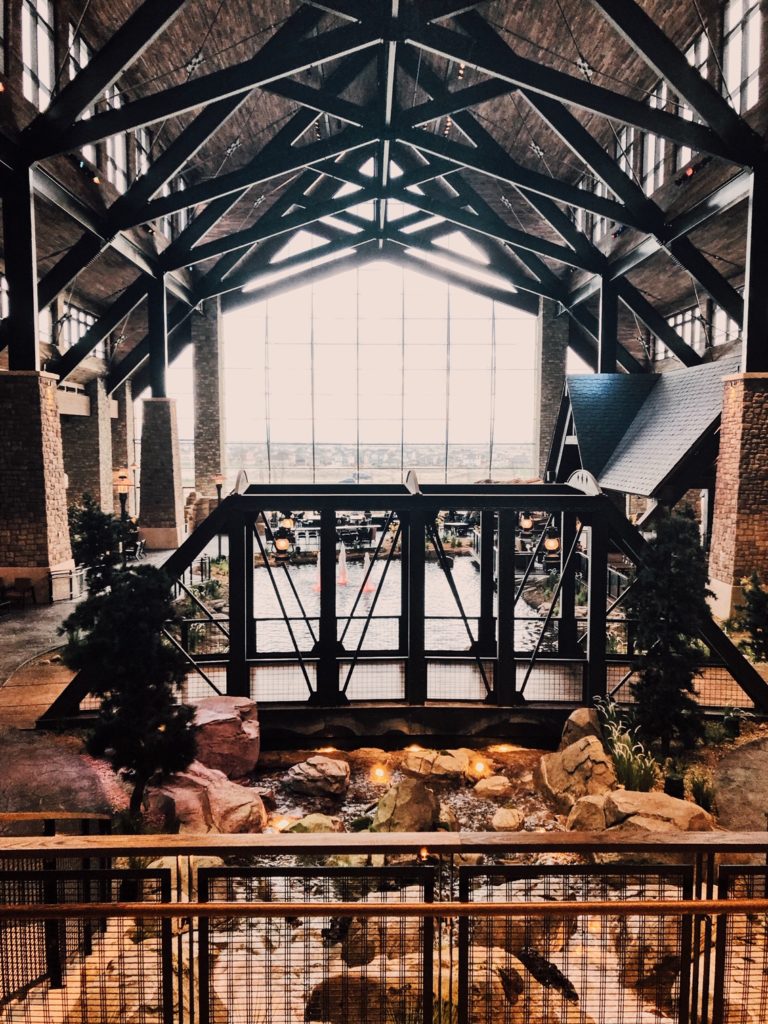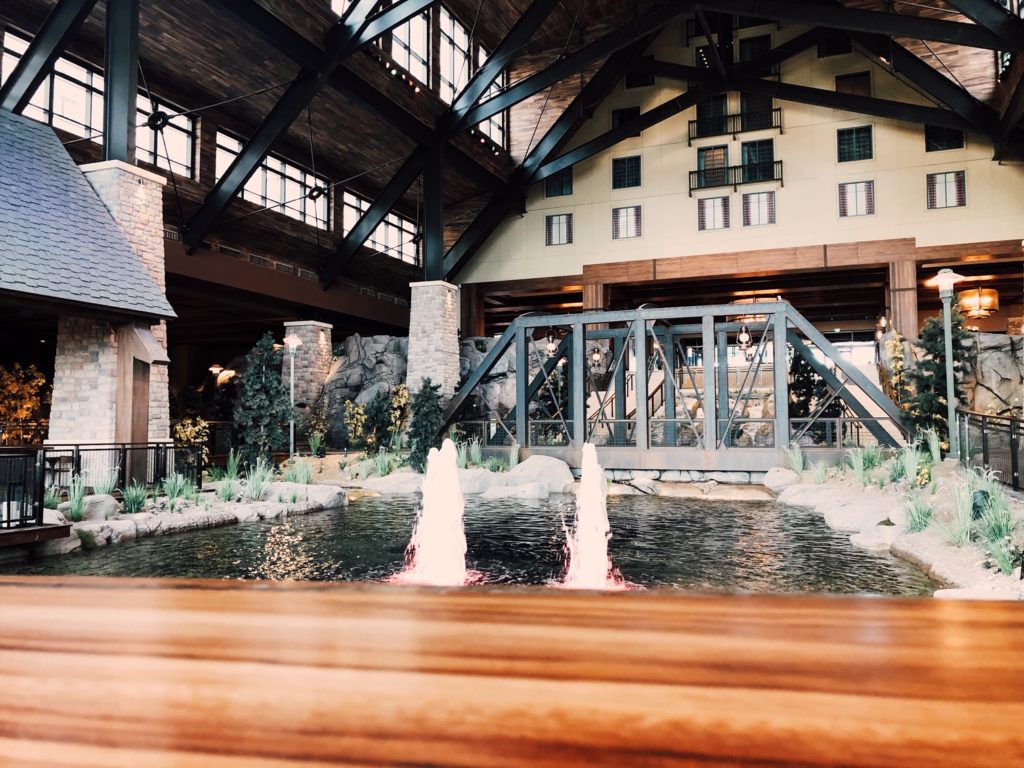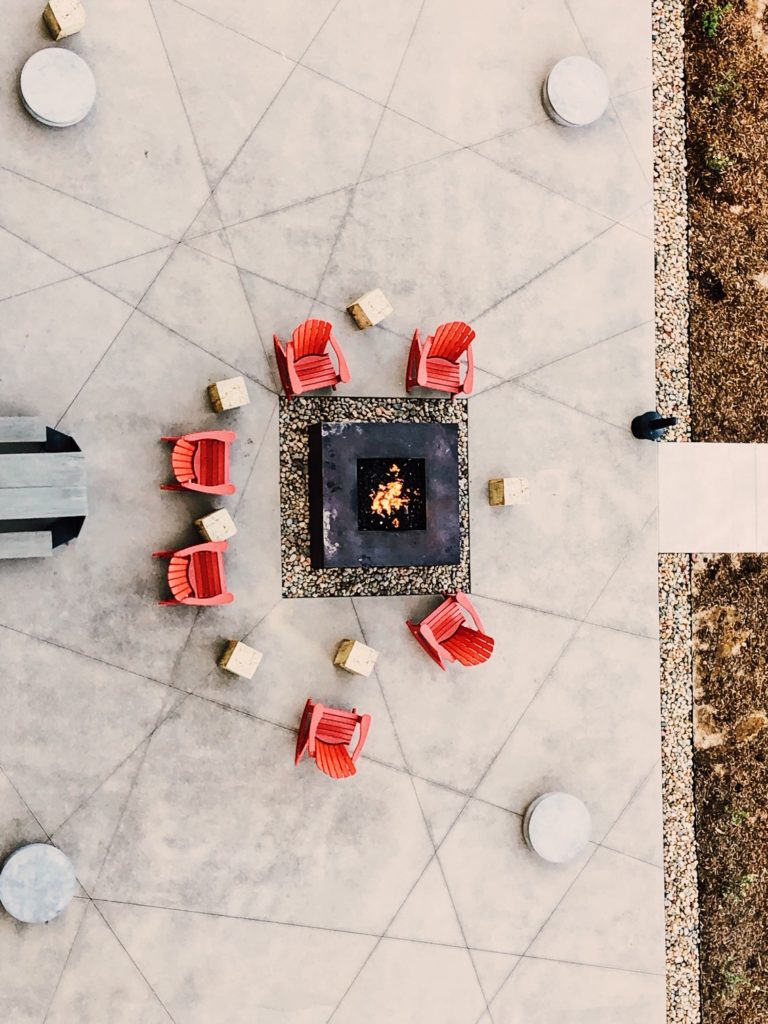 The restaurants at Gaylord Rockies are a huge draw to both guests and community members nearby. There are several restaurants that cater to whatever you are in the mood for. Vista Montagne is a lovely spot that offers Italian every evening and is the only sit-down option for brunch in the mornings. Old Hickory Steakhouse is finer dining where you can enjoy steak and a dimly lit ambiance. Mountain Pass Sports Bar is great for a more casual setting. It has a screen projector to show different games and sporting events. It is perfect to watch football on Sundays. During my stay, we were able to watch the Kentucky Derby on the big screen and sip on festive mint juleps. I highly recommend any entrée, but swap your fries for their delectable sweet potato tots. My favorite dining experience was at Monte Jade. This Asian inspired cuisine had me wishing I could come back nightly. Their menu included sushi and other tradition Asian dishes. It was so tasty, I will need to dedicate a separate blog to the restaurant, just to give you the full scope. I highly recommend locals drive over just to dine here.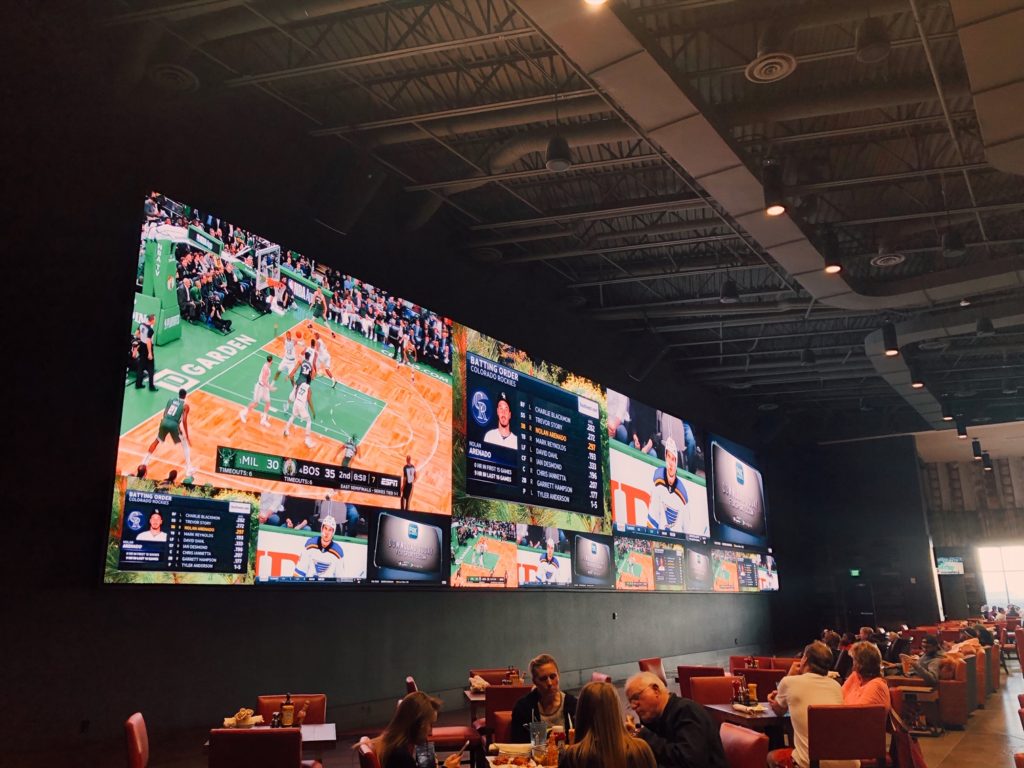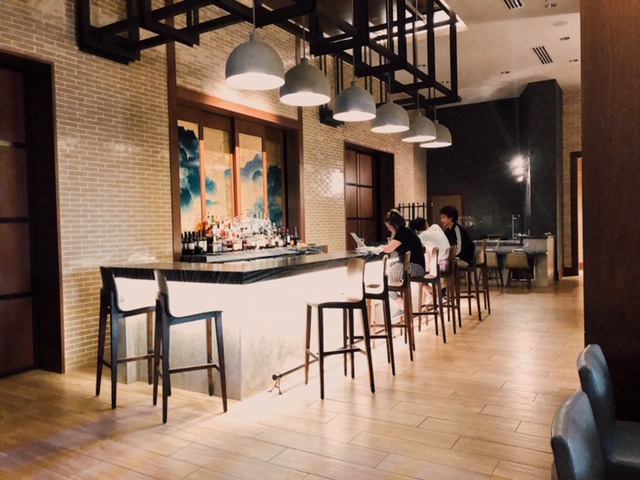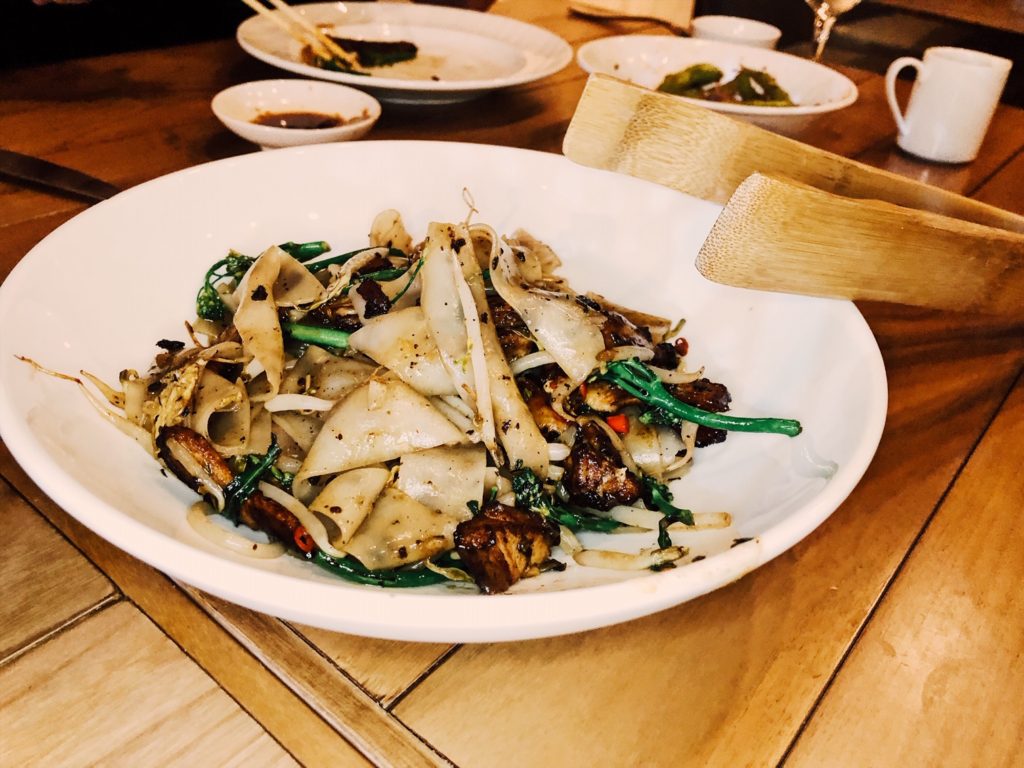 Last, but certainly not least, is the pool. This pool is like a Vegas getaway out by the Denver airport. There are two or three water slides, multiple kids' pools, two hot tubs and a lazy river! The pools are located both inside and outside, and there is enough seating for (probably) 1,000 people. Logically, there is a nice bar outside to serve up all the frozen cocktails you could want and food for those who work up an appetite. I will come back just to lounge in one of the cabanas and float down the lazy river on a hot summer day.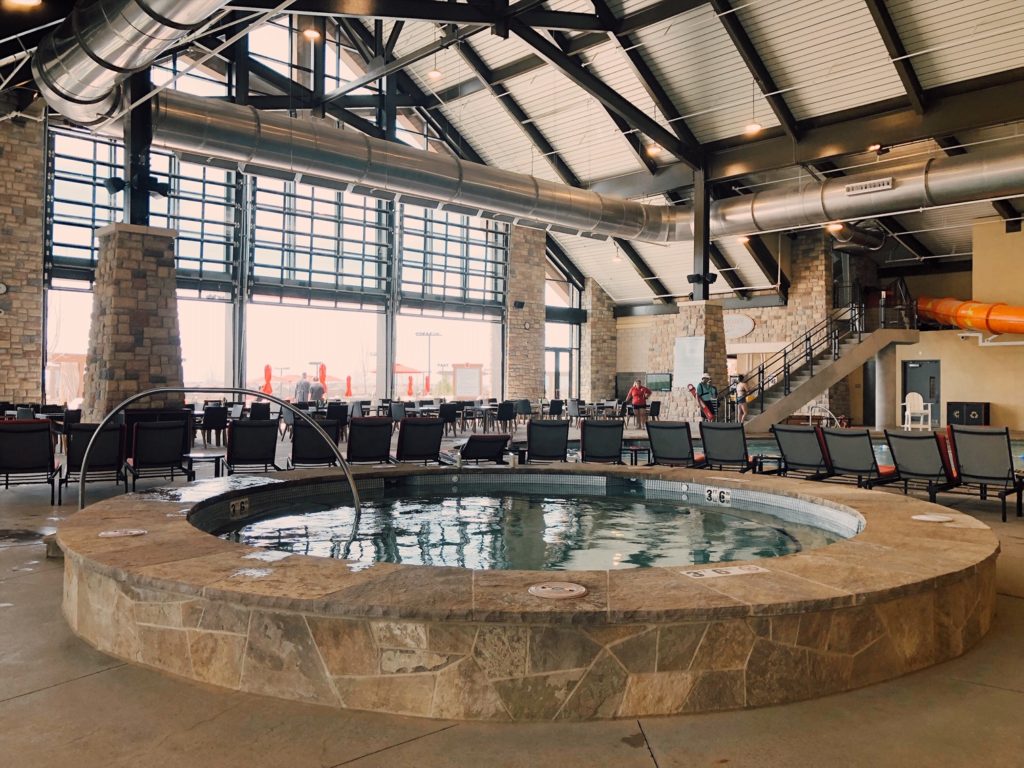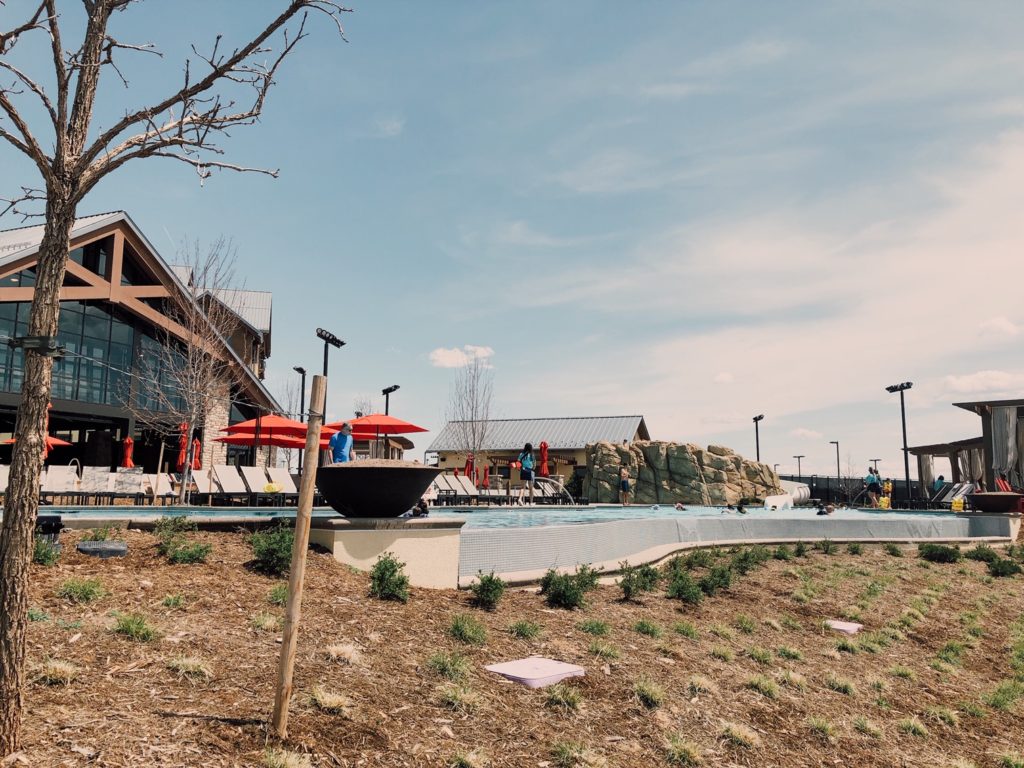 This property is truly the resort Denver was missing. It is great for families with children, date nights or if you just want to pop in and have a date night and a nice dinner. The rooms are decently priced for a staycation. If you are a local looking for a vacation, but just don't have the time or money to fly somewhere, this place is for you. (Did I mention there is a gym and a spa too)? Put this place on your Colorado bucket list ASAP!