I get it, Sundays are important to the week. Some people use them to get out of town, while others brunch through the day. But when you live in the Mile High City, more than likely you're a die-hard Broncos fan, and Sunday is for tailgating.
If you clicked on this post, you probably understand the importance of these particular seasonal dates. So instead of dedicating an entire post to the essentialness of the affair, here are some tips and tricks to throwing a tailgate like a champ.
Location, location, location.
Convenience and consistency are key. Since this will (hopefully) become a bi-weekly routine, make sure your location is prime. That means sunshine, a flat surface for chairs and grills, and visibility for incoming guests. Pro tip: Plant a giant and unique flag near your plot. Or go all out like pictured above and paint your RV.
Prep.
You spend 25% of your day on Pinterest anyway, look up simple organization tools such as specialty bins, easy to clean serving utensils, and other hacks only expert pinners can find. Must haves: table cloth, serving dishes, paper products, beer, trash bags, camping chairs, beer, cooler and ice, wet wipes, fold up table, paper towels, menu items of your choice, and more beer.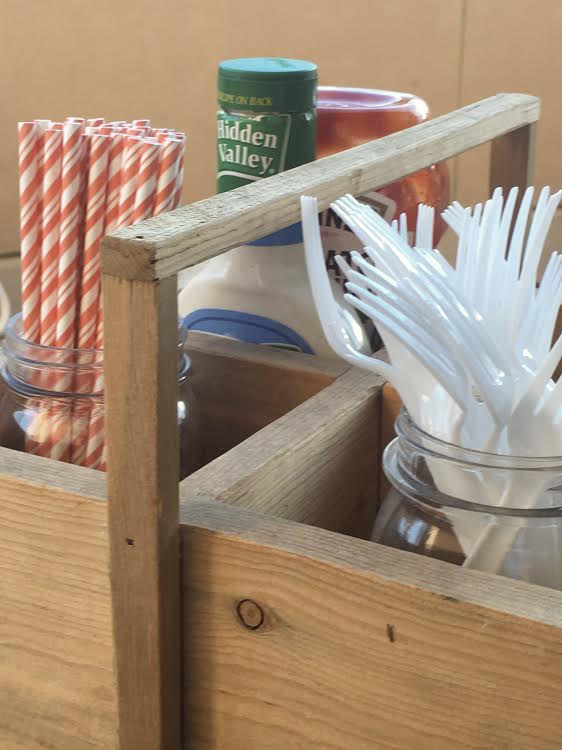 Speaking of the menu…
Delegating will be your best friend. Pick a theme and assign away. Grilling burgers? Have your guests bring the sides, dips, condiments, desserts, and ahem, the bloody mary bar. Be organized and put your attendees to work.  Don't forget the ketchup!
Dress for success.
Climate can fluctuate a TON throughout the duration of a tailgate… especially if you start early in the morning and live in colorful Colorado. Layer up, and pare down later. And it should probably go without stating, but nonetheless, sport orange and blue if you don't own the specialty paraphernalia. Important note: If the tailgate is followed up by actually attending the game, check the stadium's clear bag policy. No one likes to spend kick-off at the "purse concierge" (yes, it's a real thing) because you tried to enter with your favorite over-sized satchel.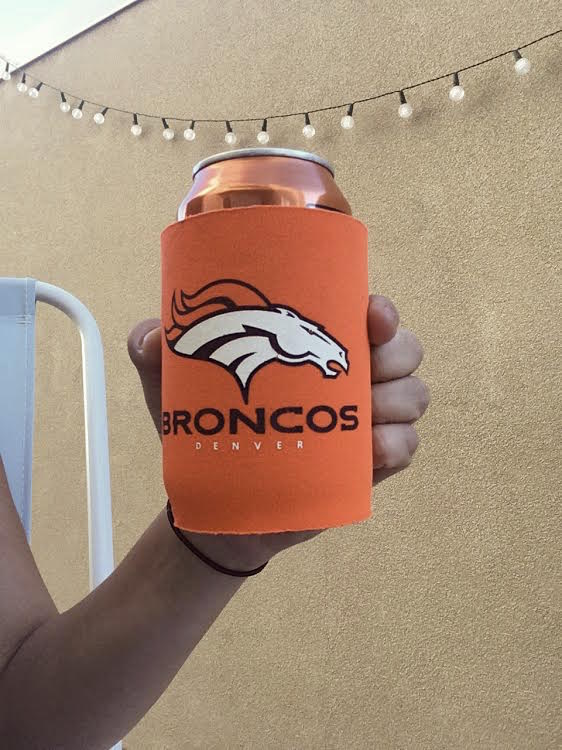 And don't forget…
Everyone loves and deserves a koozie. Bring plenty.
Grown up games include: Corn hole, ladder golf, and good old fashion tossing the pigskin. Leave the flip cup at home.
Music matters. Grab your speakers.
Most importantly, enjoy the experience and allot yourself time for clean-up. Happy football season and go Broncos!