Those of us who have had to suffer through online dating know all too well about the limited choices out there. There are images that we pray one day will just leave our minds and will never return.  Unfortunately, we can't unsee what has already been seen. Instead, we must move forward and with caution and a steady thumb.  We must swipe quickly and confidentially.  If you swipe too fast it was fate.  That's what I always say.  I guess you could also suck it up and pay a dollar to find out if that was Ben Higgens you swiped past.
This one is for the ladies. If you know the feelings above all too well, you may already know about the top 5 typical Colorado dudes on dating sites.  If they don't fall into one of these categories they might be a keeper.  If they do and you are dating them, then we wish you the best of luck and hope they won't need any pointers from you for future default pics.
Here are the 5 typical guys I have seen creep up on my dating app(s):
The rock climber. This is the number one hobby you will see on any profile especially if your location is set near Boulder.  No matter shape or size, guys in Colorado apparently rock climb. Somehow I didn't know that until recently, even though I lived here all my life. It could be in a gym, bouldering on a sunny day or belaying down a mountain…you will find this trait in 70% of the profiles out there. Why you never see them actually climb or hear guys talk about climbing? We will never know.  Apparently there are a lot of closeted climbers out there. If this is a true hobby not just a place for your next photo shoot, I applaud you fellas. Keep it fit!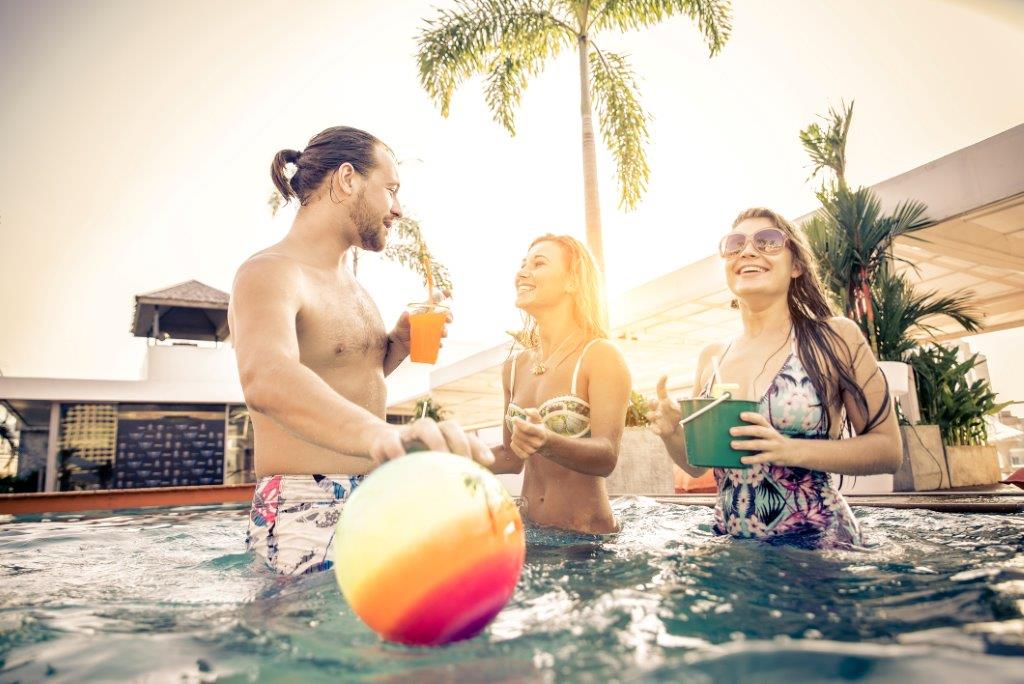 The guy who is pictured with a million girls around him at all times. This guy is just plain annoying. The immediate read on a man poolside with bikini clad babes, at a sorority party, or sitting on a couch with 5 girls on his lap is INSECURE. While he thinks he looks like a P-I-M-P, the ladies are swiping left as quick as possible. If you call him out on it, he will always claim they are his sisters. Well sir, I do not think any man should be groping his sister like that but maybe my family is less affectionate than yours?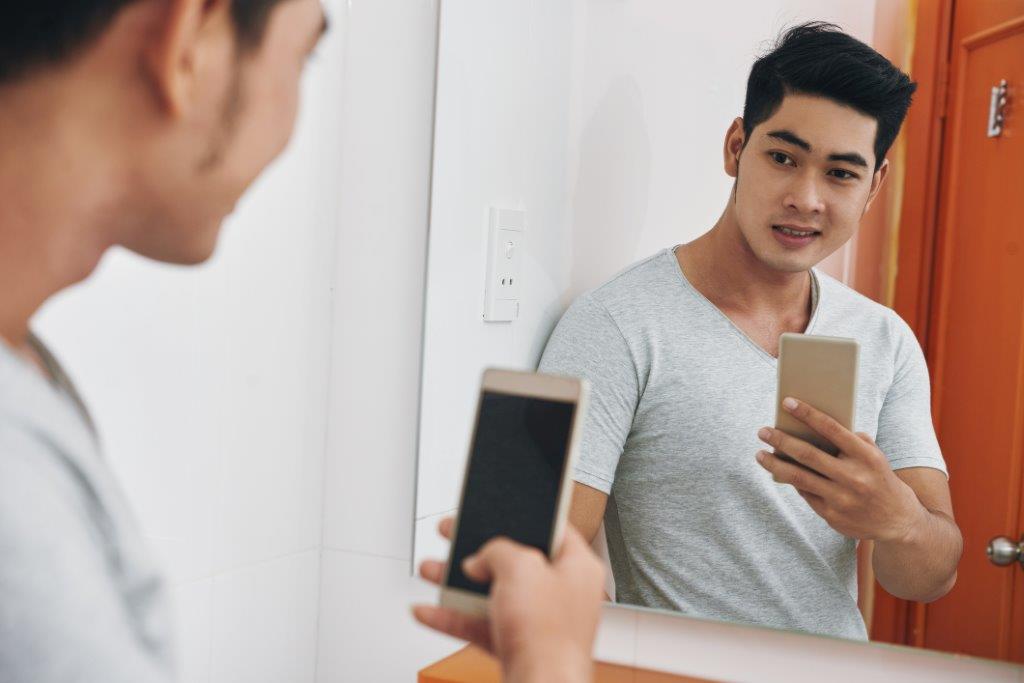 The selfie master. There are some guys out there that think their selfie game is on lock. Some even top it off with their own stomach curdling version of a duck face. If I know one thing, it is that guys should never take selfies. Sorry fellas.  I don't care how ripped, tan, or hot your body is looking in that mirror selfie. The last thing a prospective lady is looking at is your abs. What we ARE looking at in your bathroom selfie is how dirty your bathroom mirror is, how close your toothbrush is to your toilet and that wad of dirty clothes on the floor next to you. I suggest you take a long look at the man staring back at you, reflect on the situation and maybe come up with some creative hobbies where you can meet your dream wife! Trust me, you won't find her in the bathroom.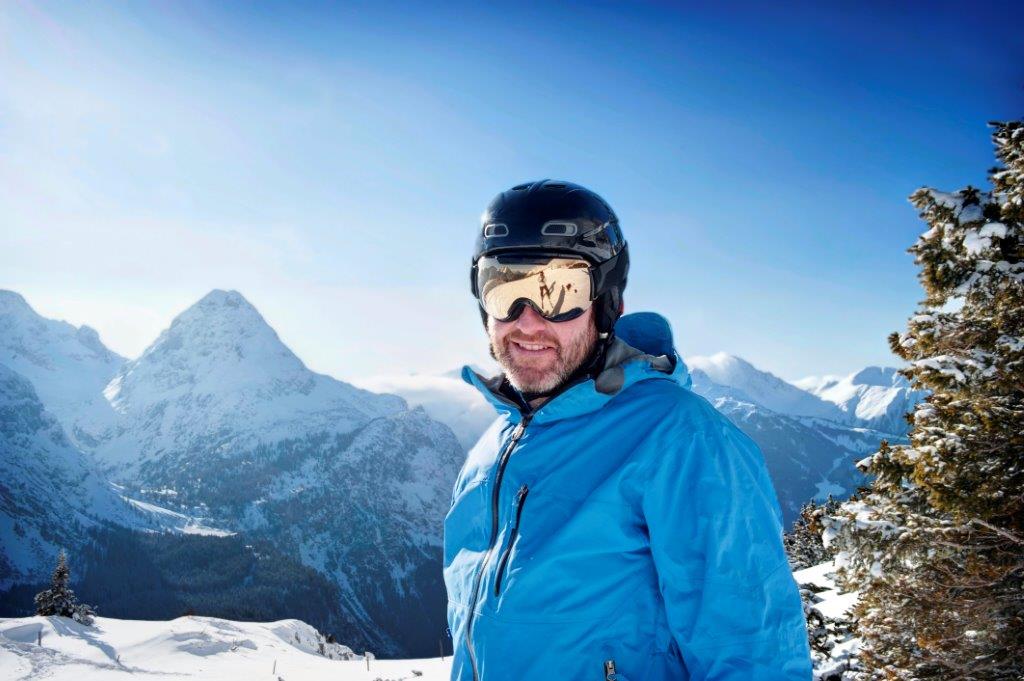 The guy who never has a picture of his face. What would he look like in person? We will never know! You know exactly who I am talking about! The one you have to scroll through every picture looking for a peek at what his eyes might look like (or his face in general).  Instead it is picture after picture of a face with a Halloween mask, with ski goggles, with a motorcycle helmet, with sunglasses, underwater scuba diving gear, etc.  This guy makes you worry if he is purposefully posting only adventurous phantom photos in an attempt to make up for his third eye and toothless grin. Who knows what is under there! Next!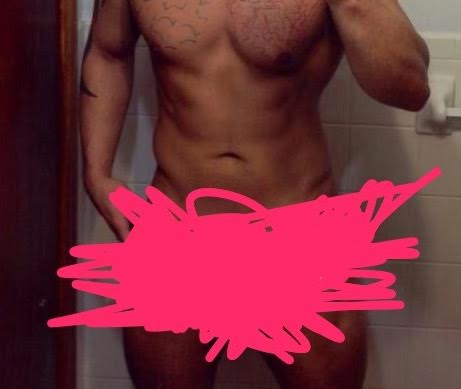 The naked dude with a self-made sensor over his package. This guy has to be the worst out of the five. He is either posed with a scribble over his package (which looks as though it was done in Windows Paint circa 1995) or he is wearing nothing but a wash cloth.  It is highly unlikely that a girl is going to see this and think "oh baby."  I would say it is about as likely as a girl throwing herself out of her car while it is still in drive to greet you after you cat call her from the side of the road. We don't want to see you in this state man. Put it away. Destiny's Child said it best…"nasty put some clothes!"
So, online dating may be the popular way of meeting these days but it often seems to be slim pickins. I pray for all my single sisters out there that you meet your dream man at happy hour instead of having to sift through some of the raunchiness that is online dating. For the others still using their smart phones to search… swipe on sister… swipe on.