A big part of being a FUN Colorado person is participating in activities. Some of these activities include wake boarding at your local mini reservoir, rollerblading at Wash Park or biking one of the many trails.  All which make for a fun summer day.
Other activities here in Colorado take place in the frigid cold. Yes, we have more sunshine days than other states but when you are at the top of the mountain and the wind is blowing, that shiny sun is nothing but a ray of light shining down laughing at you and your hypothermic limbs, illuminating the snow flurries around you. Though some days can brutally cold, others are a blessing from the angels above. It's the cold ones your remember.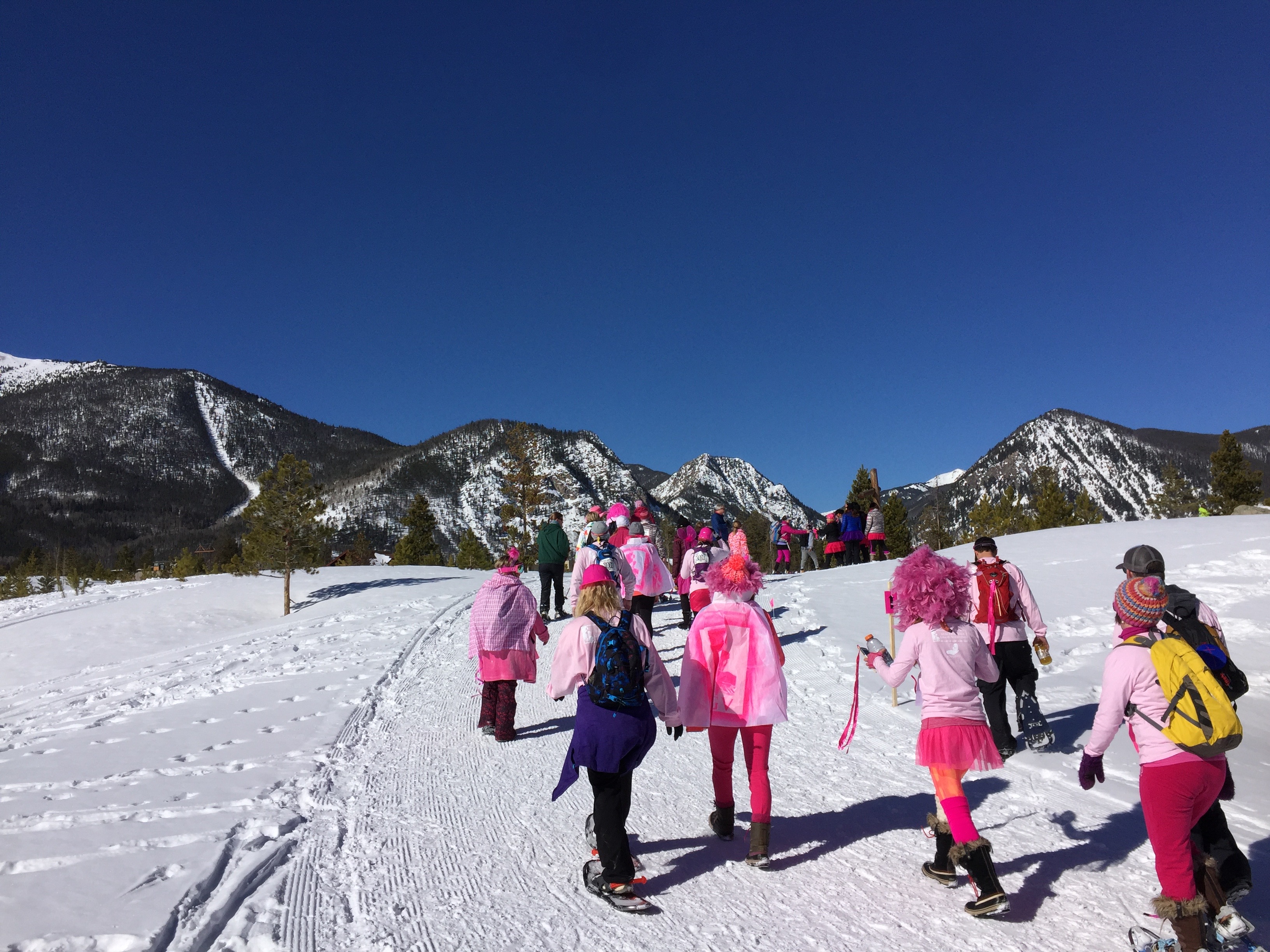 No matter which type of day you spend on the slopes, it is all worth it. There is nothing like coming off of an ice cold run and warming up in the lodge with a shot of Tuaca and some live jam bands that make you wanna shake a leg. I spent many years skiing and then snowboarding. Both fun sports that allow you to truly enjoy the outdoors in the winter instead of being stuffed up for weeks on end.
In more recent years, I steered away from skiing/snowboarding a bit and took up snowshoeing. I thought this was a terrible idea at first. I don't like walking around in the snow in the streets of Denver, why would I like trudging through even deeper snow in the mountains. However, when I heard about Snowshoe for the Cure in Frisco, I was in. Not only was it worth it because of the amazing views, but the whole event is killer. Men dressed in pink with fake boobs on, hot coffee and a pancake breakfast with bass heavy music bumping in the background. The fresh air, the comradery and the cause make you want to run in the metal contraptions!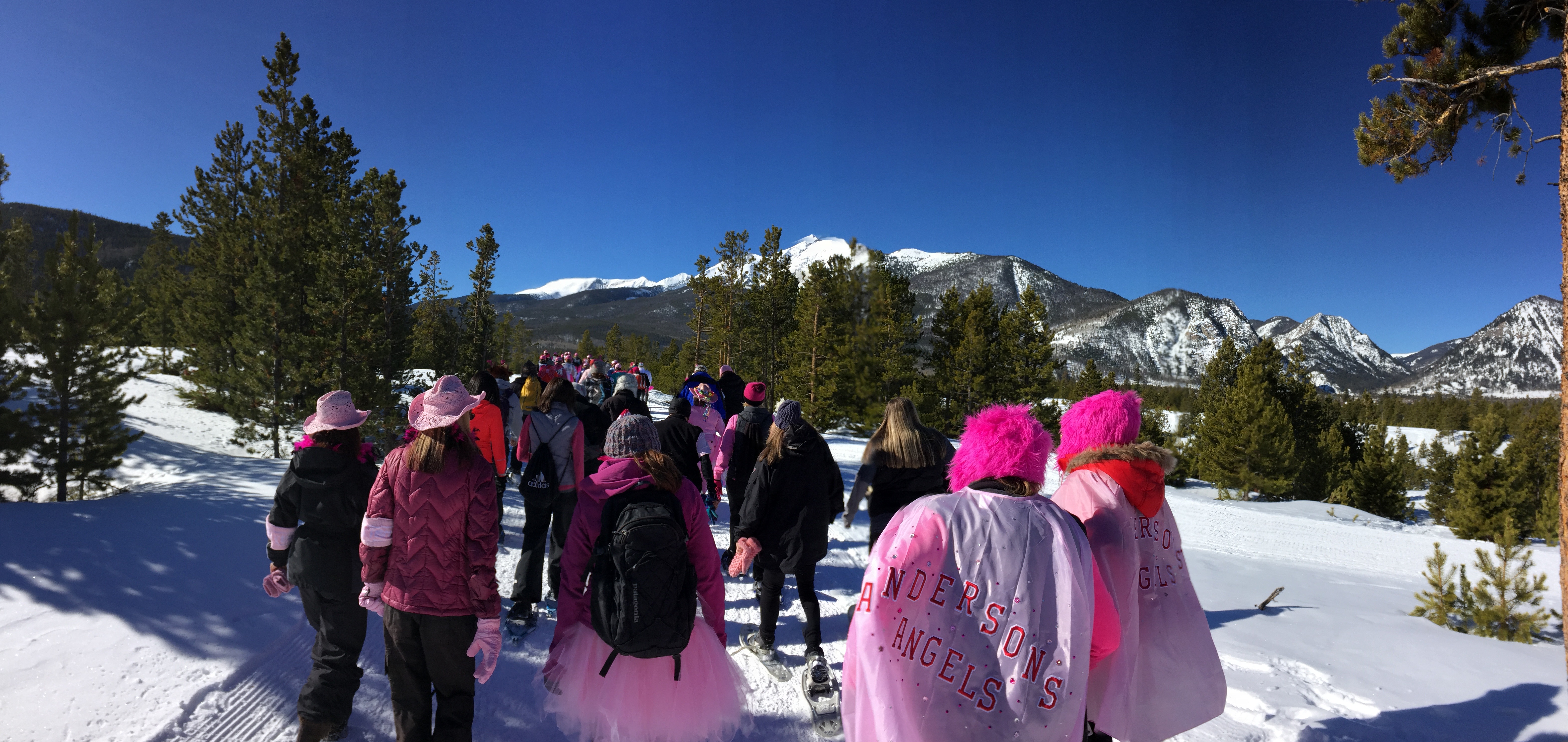 So now… I love it. I love snowshoeing with my girls and making a difference, while enjoying beautiful views of the state that I live in. I can even insert a Tuaca warmer into this sport too! My first two years I just borrowed friends snowshoes. I then bought a discounted pair on ebay which I hated. I sold those and bought another pair on ebay, which will make their debut shortly. However, after lots of trial and error, I am sure I could have saved some time by asking myself…"what is the right way to pick out snowshoes."
Alas, the trusted REI was steps ahead of me. Stumbling on this video not only helped me with that last ebay purchase, but gave a lot of insight to what I should be looking for. I hope this gem of a video helps you in your snowshoe ventures.
/
I recommend renting a few times to see what you like and then going for the big purchase. And if you are in Colorado, I hope to see you in Frisco in the Spring for Snowshoe for the Cure!